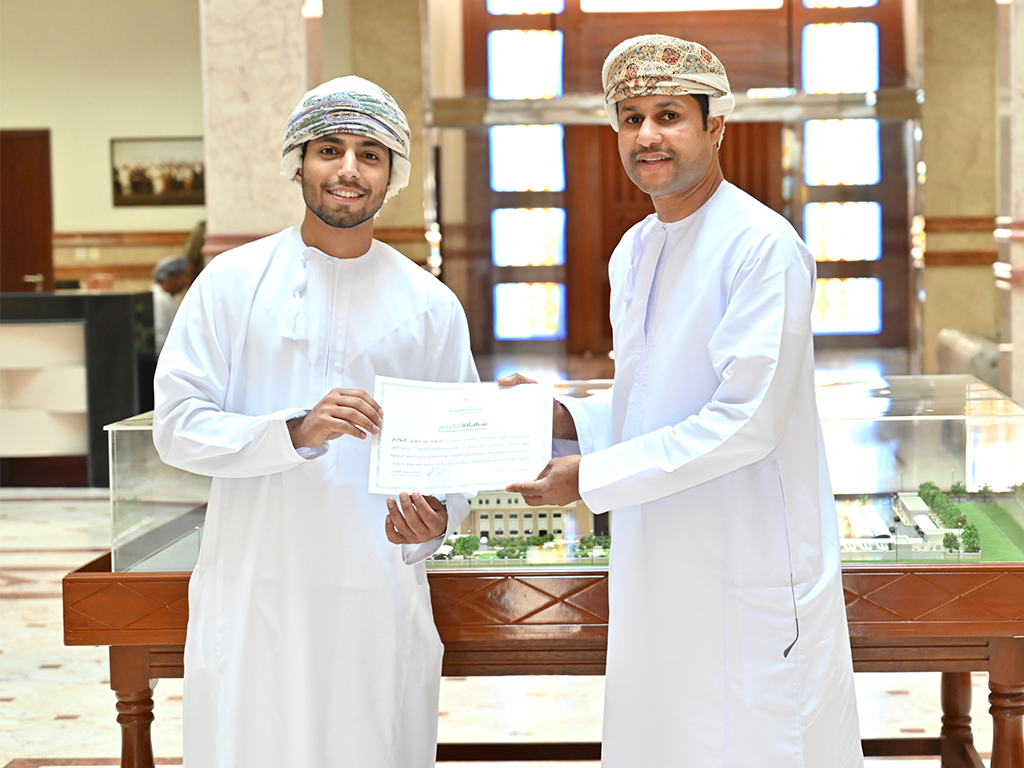 Ahmed Al-Lawati accepts award from Sultanate of Oman.
HPU alumnus Ahmed Al-Lawati (B.S. Marine Biology '18) recently won second prize in the video competition entitled "Oman with Your Eyes," held by the Ministry of Heritage and Tourism of Oman. Al-Lawati's award-winning video was entered in the marine tourism section of the competition. The ministry announced the winners in May 2022. To view the video click here.
The video project was filmed during my own time while I was travelling along the coast of Oman, said Al-Lawati. The video starts with snapshots of the mountain ranges in the south of Oman, as well as a scene of some of its wadis. A wadi is very similar to a valley. When it rains the wadi becomes lush-green. Ecologically speaking, wadis are especially important habitats for many animals, thus I made sure to include them in the video to showcase their importance and beauty.
The video highlights the stunning marine life of Oman, starting with hermit crabs and sea turtles (at different life stages). Al Lawati spent about a week photographing the turtles on Masirah Island and was fortunate to record footage of loggerhead turtle hatchlings just after sunrise.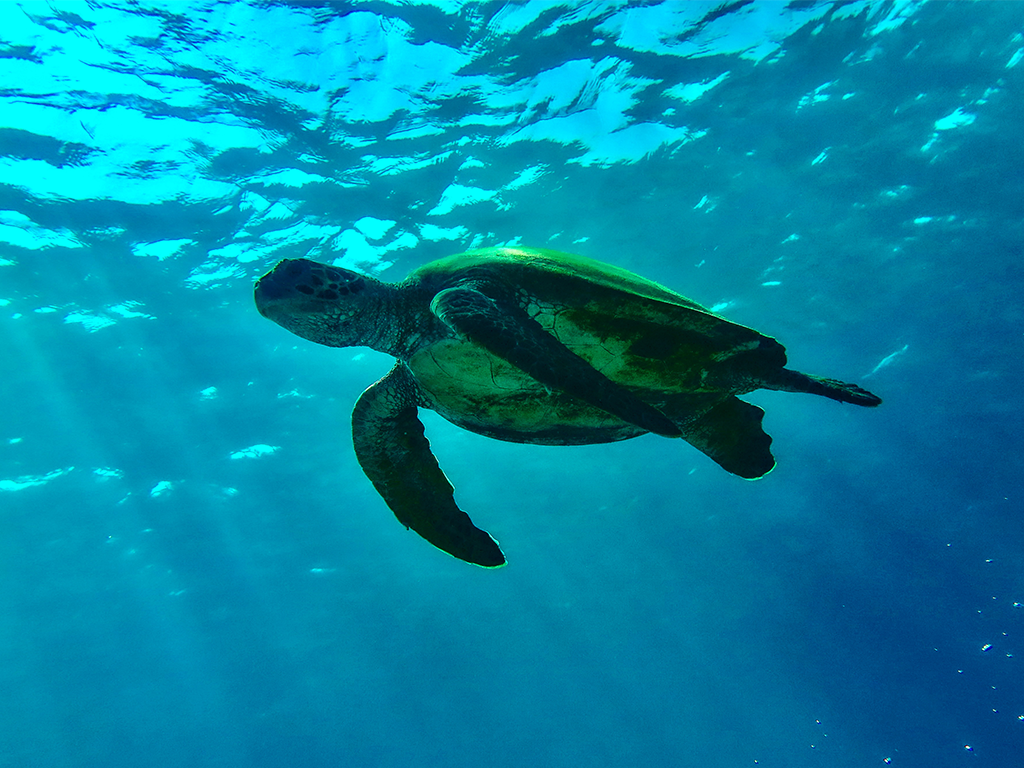 Loggerhead turtle in Oman.
" The loggerhead turtle is critically endangered by the International Union for Conservation of Nature, and Oman has one of the world most important nesting beaches in the world for these turtles," said Al-Lawati.
Other notable marine life included in the video are whale sharks and coral reef. Al-Lawati recorded the superb shots of whale sharks around the Daymaniyat Islands Nature Reserve in Oman, which boosts significant marine life diversity, and is also a hotspot for birds to nest.
" The purpose of my video was to showcase the beauty of Oman to the world," says Al-Lawati, " to show the variety of marine life in Oman, and to deliver a message to encourage people to appreciate marine life, explore it, and most importantly, protect and conserve it for future generations." 
Al-Lawati was born and raised in the historical city of Muscat. He is currently a marine environmental consultant at Five Oceans Environmental Services in Oman.
All photographs courtesy of Ahmed Al-Lawati.