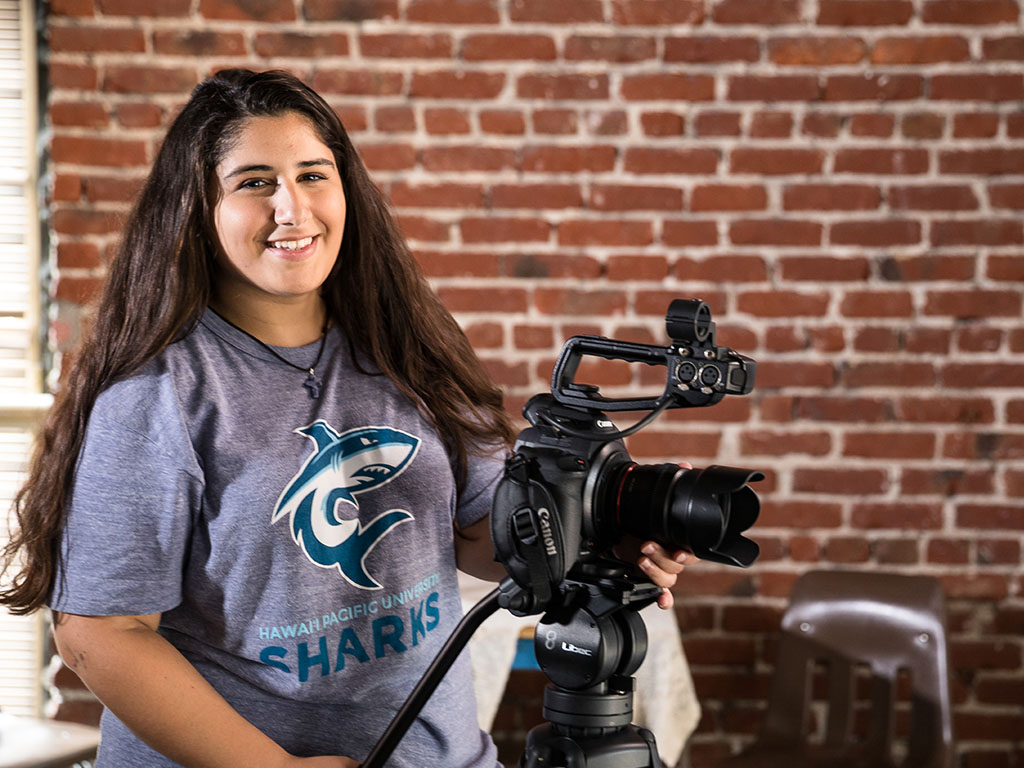 MASCOM students learn in-demand skills needed in the communications industry.
The HPU Master of Arts in Strategic Communication (MASCOM) is the first and only program of its kind in Hawaiʻi. With a revamp in 2020, the MASCOM program has grown into a cornucopia of specialties where students learn the skills needed to be successful and entrepreneurial in the strategic communication industry. 
"Our MASCOM program is now more applied, where students learn all the skills in demand for the industry," said HPU Assistant Professor of Communication and Program Chair of MASCOM Lisa Chuang, Ph.D. "We noticed that you cannot just specialize in one thing, you need to do everything. Our alumni have gone on to amazing things in the communications industry."
MASCOM coursework includes web and graphic design, video production, advertising and marketing, writing for print and digital media, public relations, event production, and social media strategy.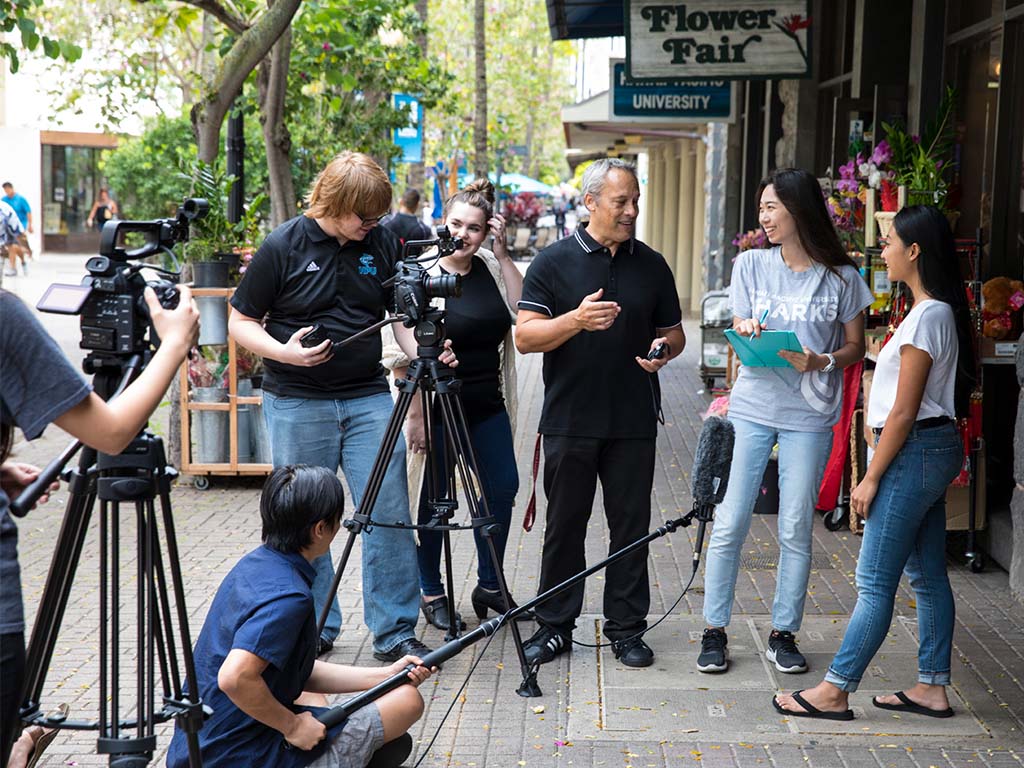 HPU students work closely with professors on mastering technical skills.
"The program was re-designed specifically to provide educational training for today's information economy," said Chuang. "Communications is everywhere, in every business, because every brand needs an expert.
A popular course in the MASCOM program is social media strategy where students are taught the tools needed to manage social media, create social media campaigns and content for various types of organizations or businesses. It's here that students are taught how to utilize several social media platforms and create a social media strategic plan for an organization as their final project. 
"What sets our program apart from other strategic communications programs is our emphasis on technical design and intercultural communications," said Chuang. "Students are required to take one class in either one of those areas and it helps make our graduates well rounded. Having those technical skills to do graphic design or video production makes them more marketable."
Students are also taught how to design logos, develop visual language for a brand, editorial design, and to build websites from scratch where the final product may be delivered to a client.
In their final year, students will begin to research their capstone project. They are encouraged to focus on a particular area of choice and plan a professional project or traditional thesis. Students also take a one-semester internship in their final year where they gain firsthand experience at a local company or organization in Hawaiʻi.
"The MASCOM program is a great way to meet people from around the world," said Chuang. "After graduation, many students stay in Hawaiʻi and are successful in getting great jobs after graduation. Our international students have also found success in getting jobs in Hawaiʻi after graduation." 
Entry into the MASCOM program opens in the fall and students can earn their degrees in 18 months. To learn more about the MASCOM program at HPU and how to apply click here.