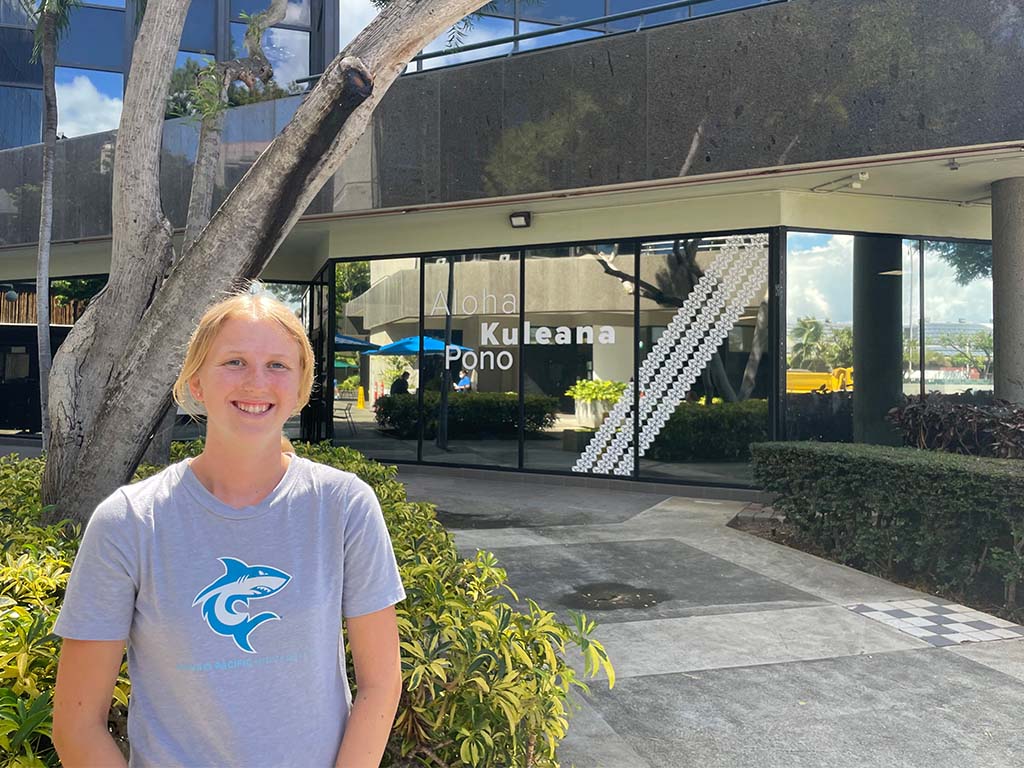 Elizabeth Milner.
Getting into medical school can be tough. The acceptance rate is around 7 percent, and the weight of an applicant's success is heavily dependent on his/her MCAT score and GPA. Even if you have a stellar GPA and MCAT score it does not guarantee you a spot into medical school. There are just not enough spots to admit every qualified applicant, and that can be a sobering statistic for a college graduate inspired to become a medical doctor. 
But here's the good news. HPU has a unique partnership with one of the best medical schools in the country. This agreement is called the Early Acceptance Program (EAP) in Medicine and Dentistry, and the medical school HPU has partnered with Lake Erie College of Medicine (LECOM). 
In 2021, U.S. News ranked LECOM the "best grad school in the nation;" LECOM produces more primary care physicians than any other U.S. medical school, and in 2019, U.S. News reported that LECOM receives the most applications for admittance into any medical school in the country. 
The EAP program at HPU is an incredible opportunity for any HPU student. Participating in the EAP program is possible after one semester of study. When a student earns a degree at HPU (with at least a 3.4 overall GPA) he/she matriculates directly into the Dental or Medicine Program at LECOM. Your spot is reserved. Guaranteed.  
Elizabeth Milner is a sophomore at HPU who is participating in the LECOM program; she is also part of the Honors Program at the University. Born and raised in a small town in Michigan called Blissfield, Milner knew at an early age that she would become a doctor. She plans on studying biomedical research, earning a dual medical degree and a Ph.D. in microbiology education at LECOM. 
"In fifth grade, I was already interested in the medical field," said Milner. "My dad is a nurse practitioner, my older brother is completing his final year of nursing. I guess you can say it's a family trait to enter the field of medicine."  
In high school, Milner knew she wanted to expand her horizons and travel far away from her hometown, population 3,276. "The LECOM program at HPU sparked my interest right away," said Milner. "It's a rare opportunity to have a guaranteed spot in medical school upon graduation. You have one foot in the door, and it really shows students here that the faculty believe in us and prepare us for medical school. On an academic, research, and a personal level we are mature and ready to enter this highly prestigious medical school upon graduation." 
LECOM provides a Doctor of Osteopathic Medicine (DO) Program for students who wish to take a total-approach to health care and excel in working to help their patients achieve optimal health and well-being. Dentistry at LECOM is a unique problem-based learning curriculum that allows students to develop as integral members of a healthcare team and positively impact the well-being of their patients through oral health and preventative care.  
"When I told my parents my plan to study in Hawai'i during my sophomore year of high school, they said, 'Follow your dreams, go for it!' They are so proud that I am going to be an HPU graduate, with guaranteed admittance into a top medical school. I cannot wait for the chance to help people as a medical doctor."
To learn more about the EAP program at HPU click here, or email Allison Bachlet, Ph.D. at abachlet@hpu.edu.