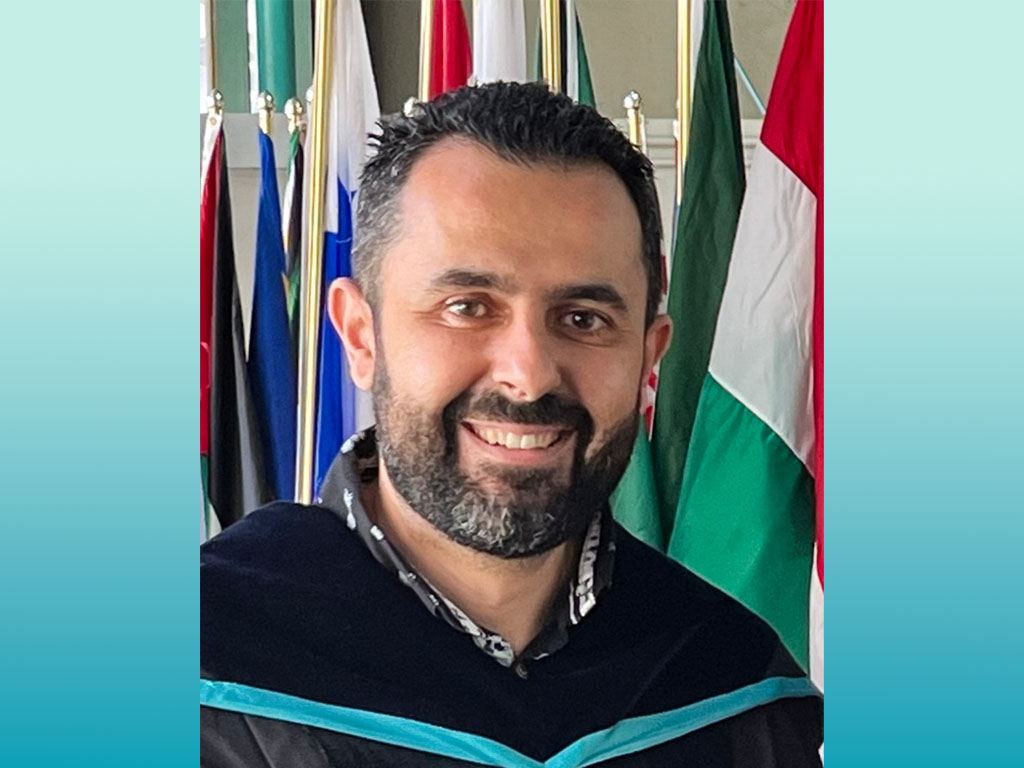 Ghazwan Hassna.
HPU Assistant Professor of Information Systems Ghazwan Hassna, Ph.D., recently authored a research article in the Journal of Business Venturing Insights entitled "Crowdfund smart, not hard – Understanding the role of online funding communities in crowdfunding success."
The article examines how crowdfunding is a rapidly growing phenomenon wherein entrepreneurs utilize digital platforms (e.g., Kickstarter, Indiegogo) to directly solicit small amounts from a potentially large audience of interested individuals (i.e., the crowd, to finance their ventures). During the last decade, the phenomenon of crowdfunding has grown rapidly to the point of becoming a critical source of funding for entrepreneurs seeking external financing, disrupting and complementing traditional funding methods such as angel investors, banks, or venture capital firms.
"One of the fundamental uniqueness of online crowdfunding is that funding is obtained from the online communities of individuals and organizations who identify with the campaign and are most interested in the viability and success of the crowdfunded opportunity," said Hassna. "Most of these online funding communities (OFCs) are built around common themes, ideologies, or interests but not necessarily around common geographical locations or online platforms. Despite this uniqueness, we understand little about the role that these communities play in crowdfunding success."
Hassna details that understanding the role of online funding communities OFCs, and the actions taken by entrepreneurs in this regard, provide better understanding of crowdfunded entrepreneurial opportunities success. Utilizing a rich dataset integrated from one of the most prominent civic crowdfunding platforms in the U.K., Hassna provides evidence that targeting an OFC significantly increases the likelihood of civic crowdfunding success. Following a text similarity approach, his paper also provides evidence that OFC-Campaign fit/congruence is positively associated with higher success rate.
The findings of Hassna's study provide insightful practical implications for several parties in the crowdfunding ecosystem:
First and foremost, from a practical viewpoint, his findings suggest that entrepreneurs should not only be interested in the number of users when making their choices about the relevant CFPs for their crowdfunding campaigns, but also in the composition and relevance.
Second, the findings suggest that entrepreneurs should adopt a selective, instead of mass-targeting approach, when designing and pitching their crowdfunding campaigns. They should dedicate enough time and efforts to identify and target the right OFCs that match the specific interests and goals of their crowdfunding campaign.
Third, entrepreneurs seeking funding for their ventures should be more mindful when writing their pitch and make sure to highlight the fit and congruence with the OFCs goals and interests. By making better choices on what OFCs to target, and what approaches to adopt when interacting with their members, entrepreneurs can increase their chances of crowdfunding success.
Finally, for CFPs designers and operators increasing the crowdfunding success rate is the most important goal, as higher success rates attract more users to the platform and help generate more revenue. The article's findings suggest that providing design features that enable platform users to create and manage specialized OFCs on the crowdfunding platform can improve creator-funder matching and subsequently increases crowdfunding success rates.
Hassna is an Assistant Professor of Information Systems, the Program Chair of the Master of Science in Business Analytics and Information Security at the College of Business, and the Chair of the Faculty Senate and Assembly of HPU. He earned his Ph.D. in information systems from the college of business of City University of Hong Kong and his M.Sc. in management and information systems from The University of Manchester, U.K. Before joining academia, Hassna had more than six years of experience in formulating, planning and managing large scale IT-enabled change initiatives. He worked in different geographies and for/with top international organizations and governmental agencies. He is currently interested in the research areas of AI Governance, Big Data & Artificial Intelligence Strategies and Applications, Blockchain Strategies and Business Applications, Digital Transformation, Crowdfunding and Internet Finance, and Smart Governments.
Click here to read the complete article.