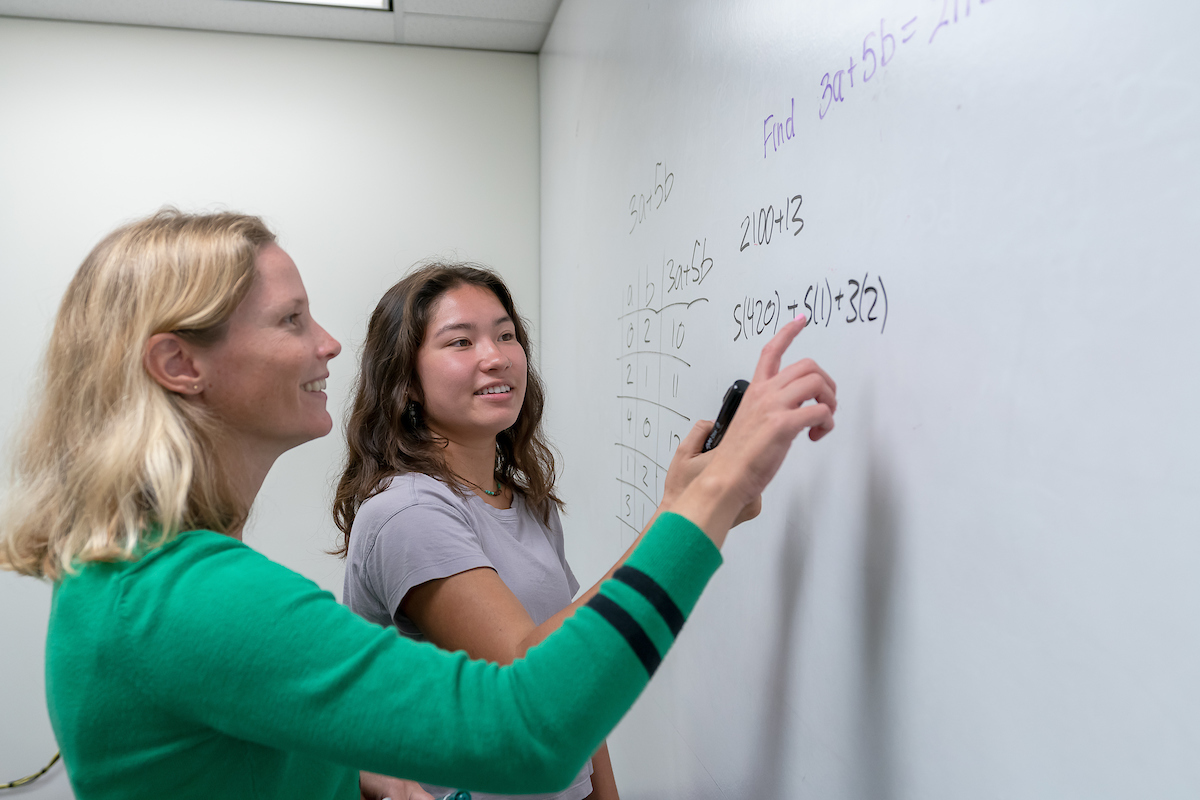 Tara Davis (pictured left).
Associate Professor of Mathematics Tara Davis, Ph.D., co-authored a chapter in the book "Teaching Math through Games," and Notices of the American Mathematical Society (AMS) recently provided a positive review of the book, which is posted here. The book chapter was written by a team of faculty members who participated in the American Institute for Mathematics Research Experiences for Undergraduate Faculty program in 2018. 
The chapter introduces the games of peg solitaire in multiple colors on graphs and Lights Out! and includes a lesson plan for how to use these games in teaching introduction to proof writing. Davis and Roberto Soto (California State University Fullerton) have co-mentored eight HPU students in working on undergraduate mathematics research in this area, have implemented the lesson plan with each of them, and these students have gone on to present at several national conferences and published a peer-reviewed journal article.
Davis, who has a strong interest in math education, has written another chapter to be included in the upcoming Mathematical Association of America Notes volume, "Justice through the Lens of Calculus: Framing New Possibilities for Diversity, Equity, and Inclusion." In this article, she writes about her work supporting underrepresented minority students in STEM through in-class peer tutoring. The Notices of the AMS will be reprinting excerpts from her contribution to this book in an upcoming issue.