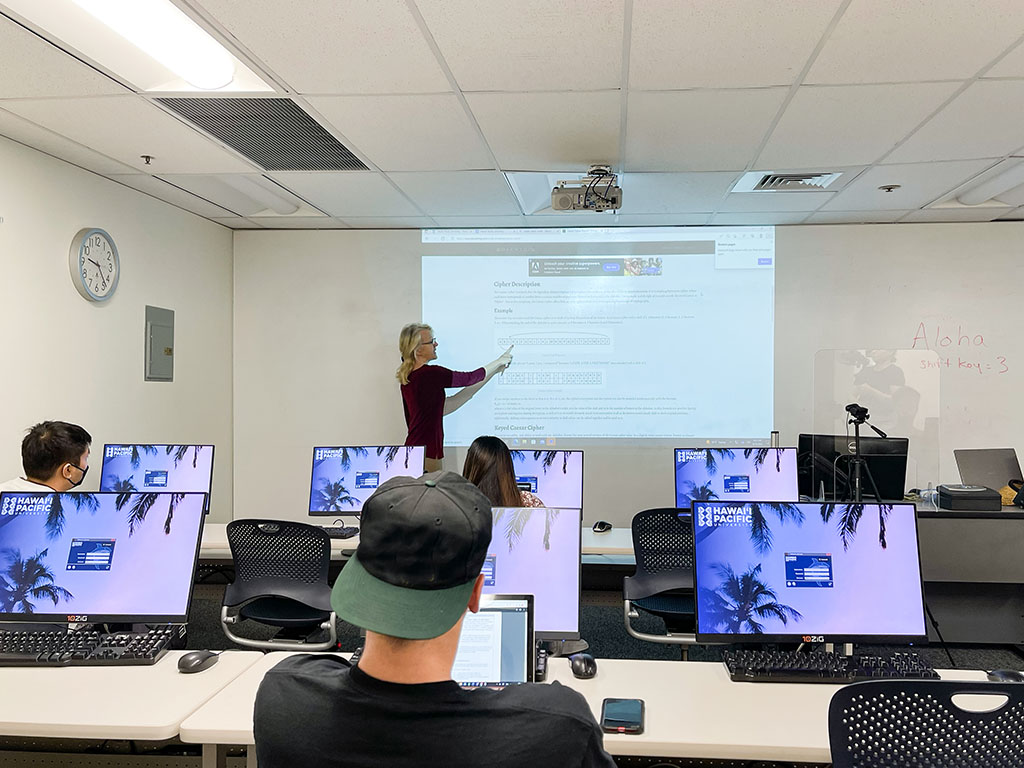 HPU Associate Professor Mary L. Smith instructs a computer science lab..
HPU's computer science program received ABET accreditation in August 2022 after a comprehensive four-year review. ABET is one of the most coveted professional accreditation agencies in the U.S. that accredits post-secondary education programs in applied and natural science, computing, engineering, and engineering technology.
HPU is the only university in Hawai'i to receive ABET accreditation for its undergraduate degree in computer science.
"ABET accreditation assures the confidence that a collegiate program has met standards necessary to prepare graduates to enter critical STEM fields in the global workforce," said HPU Assistant Professor of Computer Science Mary L. Smith, Ed.D. "Graduates from an ABET-accredited program have a solid educational foundation. These alumni are prepared to lead the way in innovation and emerging technologies while anticipating the welfare and safety needs of the public."
HPU's computer science program began in 1983 and is part of the College of Natural and Computational Sciences. The program has seen significant growth in the past few years.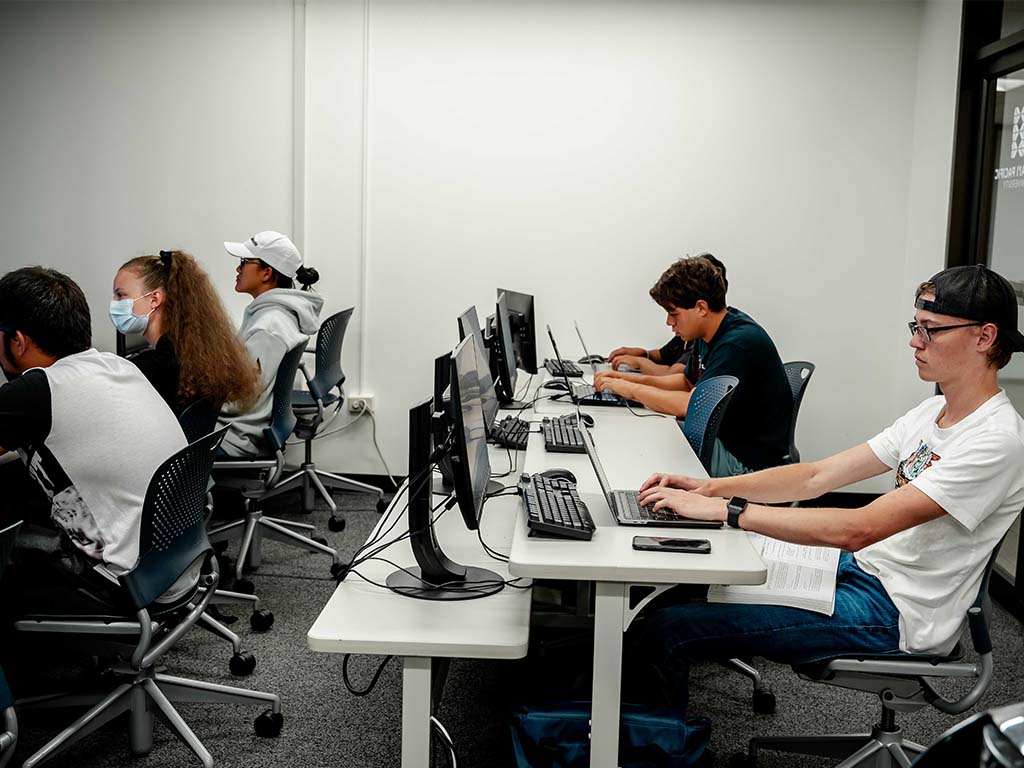 HPU students in a computer science lab..
"We are extremely proud of our computer science ABET accreditation," said HPU Dean of the College of Natural and Computational Sciences and Professor of Biology Brenda Jensen, Ph.D. "Computer science is a quickly evolving field that opens doors to a wealth of opportunities, including software development and a variety of Information technology positions." 
According to the Bureau of Labor Statistics, jobs for computer and information technology occupations will see a 15% increase from 2021 to 2031. This increase is expected to result in 682,800 new jobs over the decade, with a median annual wage of over $97,000.
To learn more about the HPU computer science program, click here.