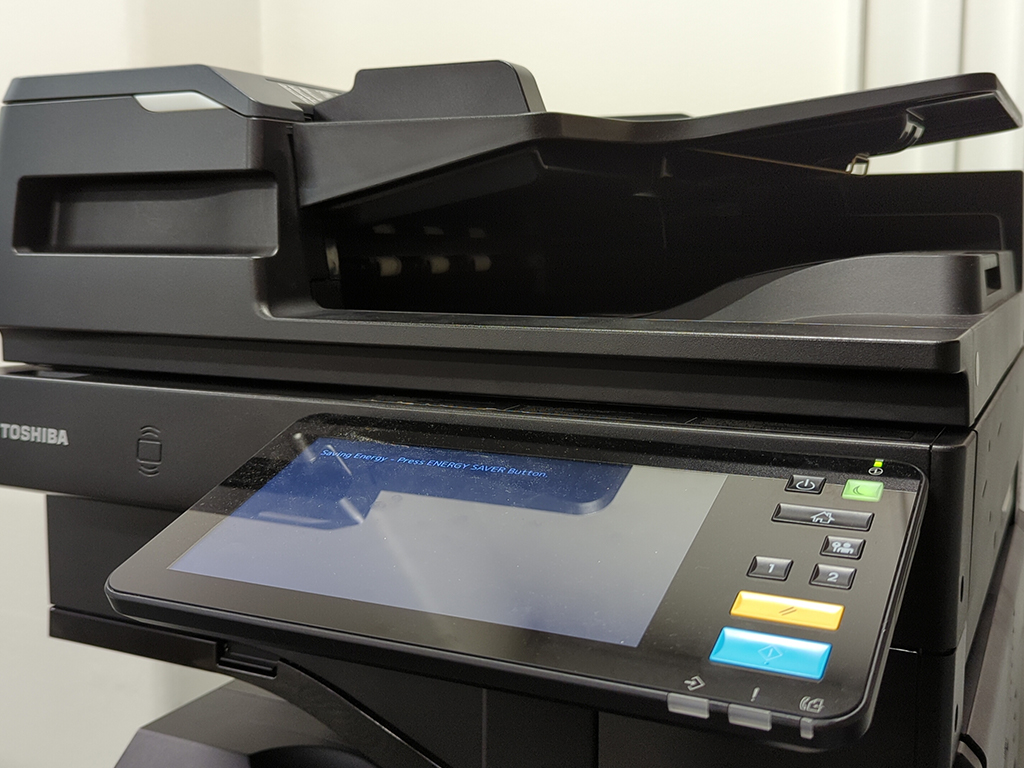 OCR enabled printer and scanner. Image By Tyler Atiburcio .
ITS recently upgraded its Banner Document Management (BDM), a system that is used to tag, store, and organize documents as a digital format and reduce the need to physically store student files. This newest upgrade brings in new features to BDM - most notably Optical Character Recognition (OCR).
OCR is the process that converts an image of text into a machine-readable text format. OCR works by analyzing the pixels of an image and identifies the patterns that form letters, numbers, symbols, and other characters. It then compares these patterns with a database of known characters and assigns a corresponding value to each one. It can also use context clues, such as word spacing, punctuation, and grammar rules, to improve the accuracy of the recognition.
In a machine-readable text format, you can use the localized search to find keywords within the image within seconds, compared to having a human fan through all the scanned images to find what you need (depending on the volume of documents that need to be reviewed, this may take a few minutes to a few hours).
Being able to directly copy text from a document that has been run though the OCR process is another added benefit. This reduces the need to transcribe and transpose text to another field, a process that is inherently prone to mistakes.
Currently, ITS is still smoothing out some technical issues with Ellucian support, but once those issues are resolved, an announcement will go out to the Banner Services Committee about going live with the new feature.
Article edited by Sandra Meyer.