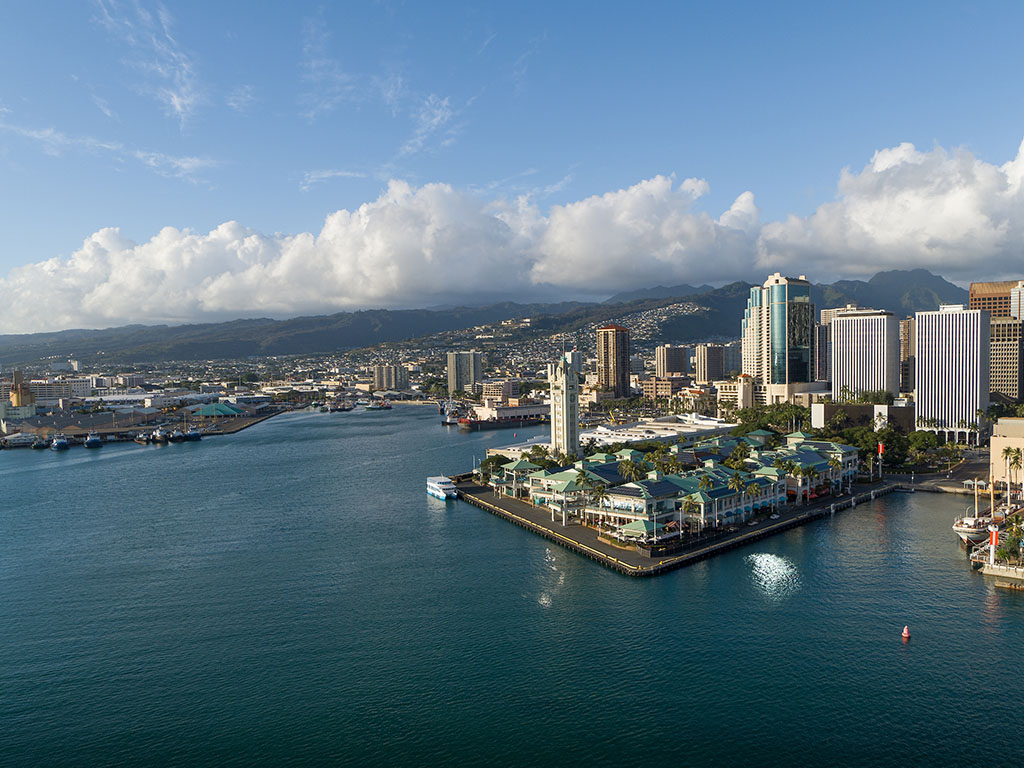 HPU's Doctor of Occupational Therapy (OTD) program is based in Honolulu.
HPU is proud to announce its official Candidacy for Accreditation by the Accreditation Council for Occupational Therapy Education (ACOTE) for its new Doctor of Occupational Therapy (OTD) program—based in Honolulu, Hawai'i. This milestone reflects HPU's unwavering commitment to providing high quality hybrid education in the occupational therapy field.
HPU's OTD program, established with a vision to empower future occupational therapists with the knowledge and skills to make a meaningful impact on individuals' lives, prides itself for its innovative curriculum, dedicated faculty, and state-of-the-art facilities. The program is designed to equip students with the expertise needed to excel in a rapidly evolving healthcare landscape while promoting the principles of compassionate care, evidence-based practice, and community engagement. 
Accreditation by ACOTE signifies a rigorous evaluation process that assesses the program's adherence to the highest standards of quality and effectiveness in occupational therapy education. Candidacy for accreditation is an essential step towards demonstrating HPU's commitment to continuous improvement and accountability, ensuring that the program aligns with national benchmarks and best practices in occupational therapy education.
"The Hawai'i Pacific University Doctor of Occupational Therapy Program in Honolulu is honored and humbled to achieve Candidacy status from ACOTE, which is an important step forward in the development of our program." said Dr. Tracey Recigno, Program Director of HPU OTD – Honolulu. "We are grateful to our HPU `Ohana, including the OTD faculty and HPU administration, who demonstrated our core values of Laulima and Kōkua to help make this happen. We are all so thrilled to welcome our first cohort of students in January 2024 and cannot wait to share our community and culture-focused program!"
The ACOTE candidacy process involves an in-depth review of the program's mission, curriculum, faculty qualifications, student outcomes, and more. As part of this process, HPU OTD – Honolulu will continue to collaborate closely with ACOTE evaluators to provide comprehensive documentation and evidence of its commitment to excellence in occupational therapy education.
HPU OTD remains steadfast in its mission to empower students to become compassionate, skilled, and knowledgeable occupational therapists who contribute meaningfully to society. Achieving candidacy for accreditation by ACOTE is a significant milestone on this journey, reflecting HPU OTD's dedication to advancing the field of occupational therapy and meeting the evolving needs of healthcare.
The HPU OTD—Honolulu program is currently accepting applications until November 30, 2023, and will matriculate its inaugural cohort of students January 8, 2024.
For more information about Hawai'i Pacific University's Doctor of Occupational Therapy program, please visit https://www.hpu.edu/chs/otd/honolulu/index.html.