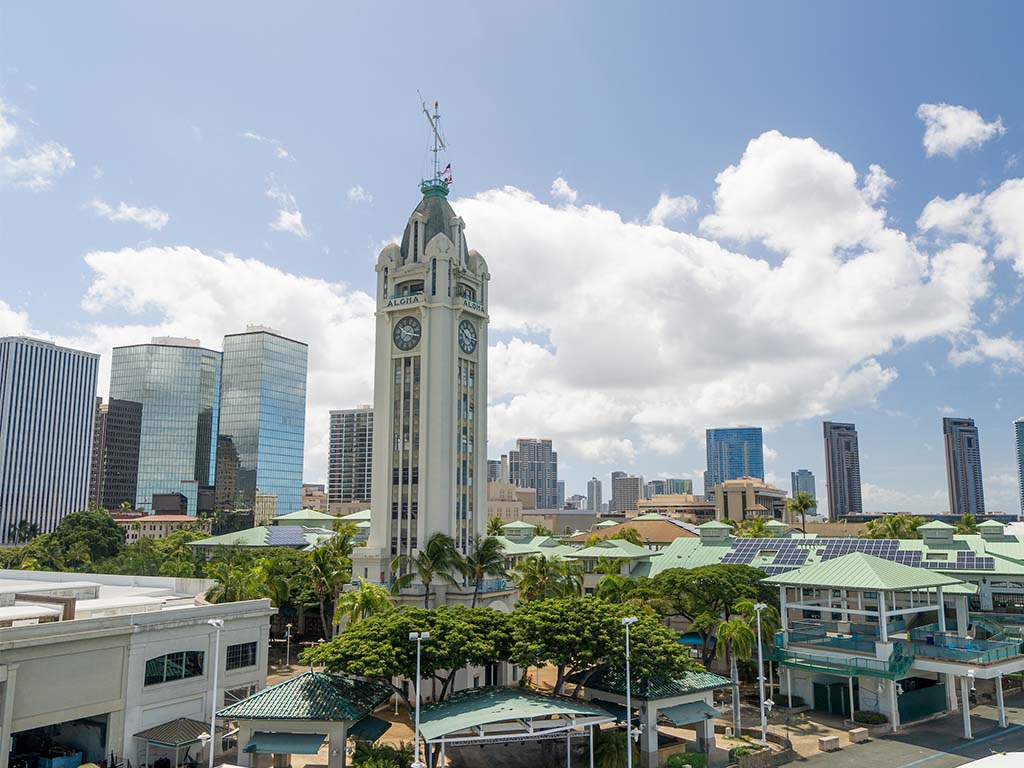 HPU's Aloha Tower Marketplace campus.
HPU is delighted to announce its latest board appointments and expresses mahalo to those who completed their board terms. The board leadership reflects the University's commitment to fostering academic excellence and global engagement.
Taking the helm as the new Board Chair, effective July 1, 2023, is Lance Keawe Wilhelm, who has served as a board member since January 2015. Wilhelm has previously served as chair of the boards of Kamehameha Schools and Island Pacific Academy. Wilhelm is the president and founder of The Wilhelm Group, a renowned development consultancy and construction management firm. Wilhelm's notable  positions include managing principal at Irongate and senior vice president for Hawaii operations at Kiewit Infrastructure West Co.
"We are thrilled and honored to have Lance Wilhelm leading the HPU Board," said President John Gotanda, "and look forward to his continuing the great momentum that has been built to advance our University's mission and vision. Given his wealth of experience, Lance will be integral in shaping the future of HPU and its ongoing evolution."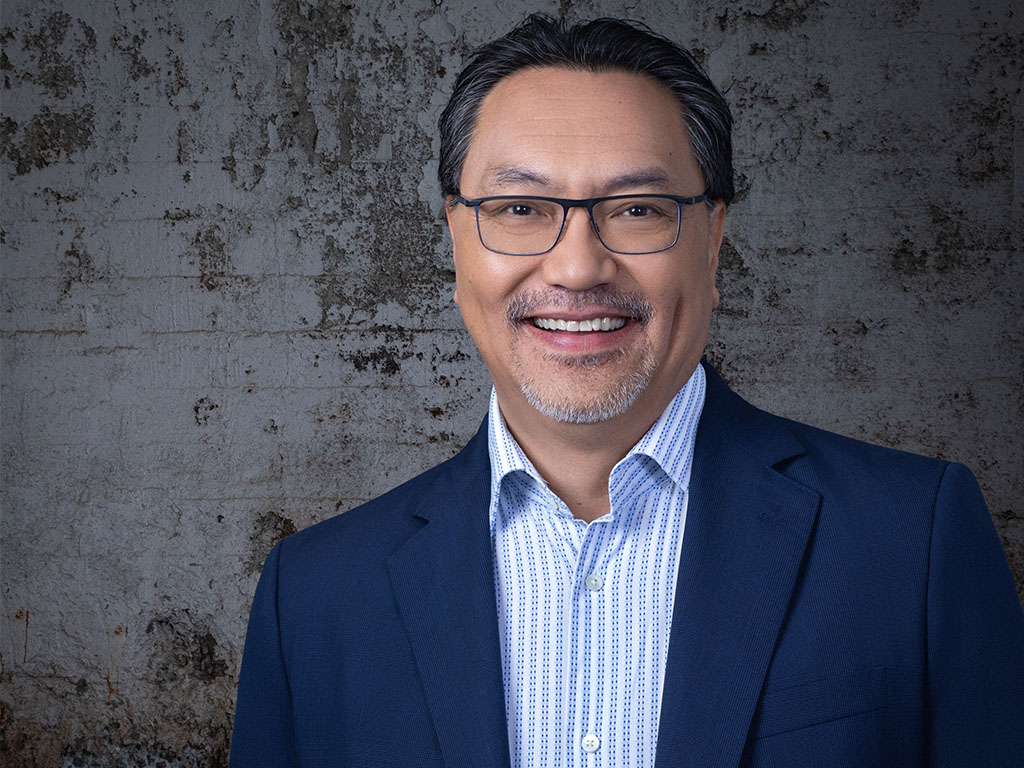 Lance Keawe Wilhelm.
HPU also expresses deep gratitude to former Board Chair Richard Hunter for his extraordinary service and leadership. "Richard has been instrumental in helping guide the institution through the pandemic as well as efforts that have increased academic programs and student enrollment, and resulted in financial stability.  We look forward to Richard continuing his service as a member of the Board's executive committee," said President Gotanda. 
HPU is pleased to welcome Cara Nakamura to its Board of Trustees effective July 1, 2023.  Nakamura is the Managing Director of the Kamehameha Schools Investment Management Group. With extensive experience in investment management, Nakamura brings valuable leadership and expertise to her new role. Her previous positions include investing for Princeton University and serving as an investment consultant at Brandeis University. Nakamura's diverse experiences, which include economic research at The Andrew W. Mellon Foundation in New York City and international studies as a Fulbright Scholar in Kyoto, Japan, position her well to contribute to HPU's strategic initiatives.
"Cara Nakamura brings to the HPU board a unique set of career and community leadership experiences, both global and local," said President Gotanda, "and her insights and advice will contribute to our efforts to provide much needed knowledge, skills and experiences for our students."
Cara Nakamura.
HPU extends a sincere mahalo to Board member Joachim Cox, whose term as a trustee ended on June 30, 2023. Cox has served as a Trustee for 12 years, including having served as chair from 2014 to 2017.  According to President Gotanda, "Joachim was instrumental in the creation of the campus master plan which has resulted in our new campus being centralized in downtown Honolulu, along with the development of Aloha Tower Marketplace, which has become the centerpiece of student life.  Joachim had the keen foresight to see the tremendous benefits that would flow from the University being located in the city, steps from the State's largest businesses and government offices which provides a wide range of hands-on opportunities for our students." Cox is the founding partner of Cox Fricke LLP. He previously served as a partner at Goodsill Anderson Quinn & Stifel LLP, and defense counsel in the U.S. Navy Judge Advocate General's Corps.
In recognition of her years of service, Layla Dedrick has been named a trustee emerita, effective July 1, 2023. She served on the HPU Board from 2010 to 2022 and holds an MBA with distinction from HPU. Dedrick's affiliation with HPU extends beyond her board membership, as her daughter, La'akea, is also an alumna of the University. Dedrick is the owner of Native Farms, LLC.  She previously founded Bella Pietra, a natural stone company, and Geobunga, an outdoor living supply company.