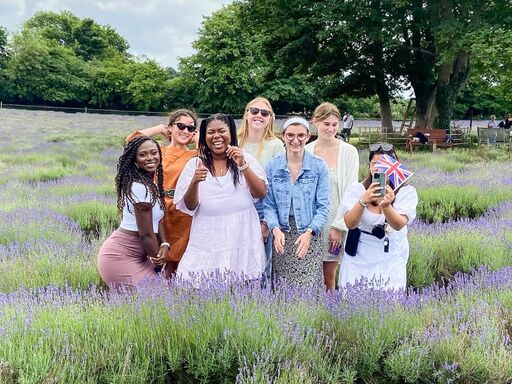 .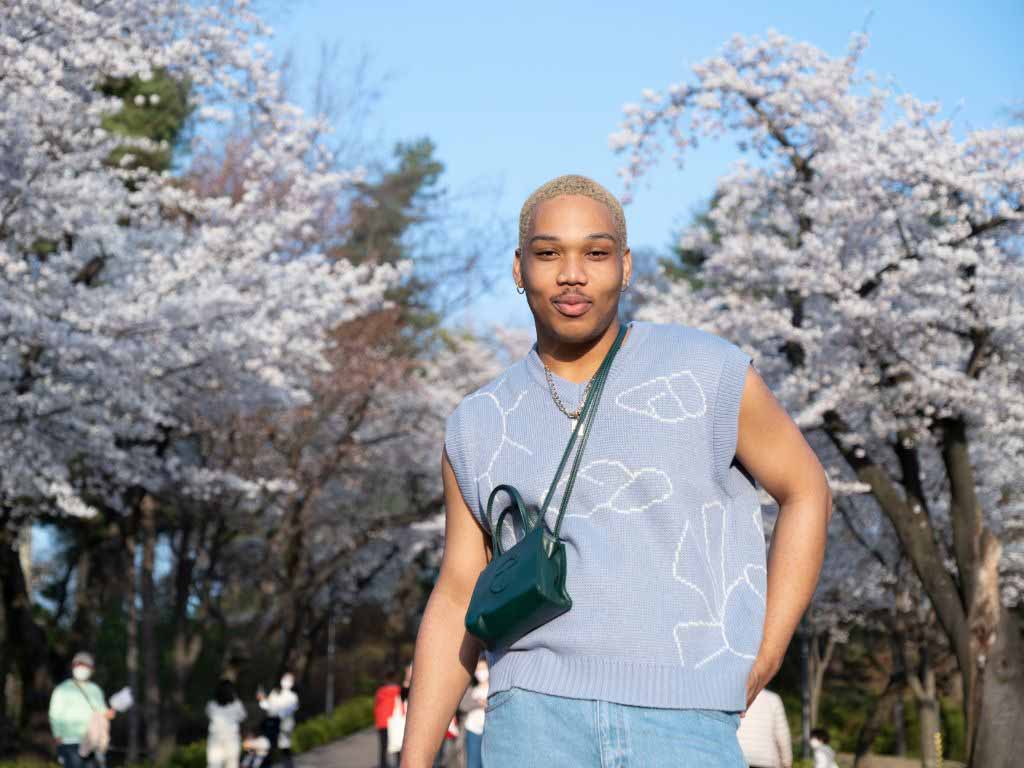 Dakota Jackson.
Four HPU students have received the prestigious Benjamin A. Gilman International Scholarship Program study abroad award in 2022. Study abroad programs at HPU and across the U.S. are opening up and more students are traveling internationally. The Gilman program awarded nearly 3,000 U.S. undergraduate students this year, representing a total of 536 U.S. colleges in 49 states, including the District of Columbia and Puerto Rico (U.S. Dept. of State). The HPU students received $5,000 each for their program travels.
"Making study abroad more accessible for a wide range of students is something that is extremely important to me," said HPU Director of Study Abroad and International Programs Melissa Matsubara. "There are hundreds of scholarships for students to apply to when starting the application process. I encourage students to send me drafts of their scholarship essays. I'm happy to work with each student, draft after draft, helping to ensure that they have the best opportunity to get that scholarship."
HPU students Galia Corona Berron, Cloë Parks, Ivanya Johnson, and Dakota Jackson all received the Gilman Program Scholarship. Berron is a social work major studying in Seville, Spain; Parks is a psychology major studying in London, England; Johnson is a marine biology major studying in Sydney, Australia; Jackson is an environmental studies major studying in Seoul, South Korea. 
Jackson is a first-generation college student and resident advisor at HPU. He chose to study in South Korea to embrace and learn more about the country's culture, people, and traditions.
"I am amazed by the beauty of South Korea," said Jackson. "I find comfort in the way their society embraces their heritage. With the hope to find inspiration in how to embrace my own culture in America, I study with the mission of learning how to be a cultural ambassador, untangling the misunderstandings and misperceptions that Americans have about South Korea and the Korean people. Traveling through South Korea and attending university allows me to engage with the locals, where we can build a bridge of knowledge between the two countries."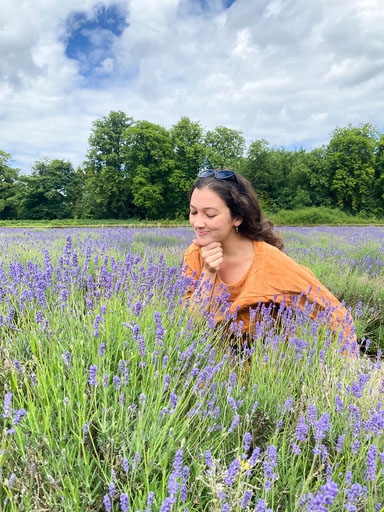 Cloë Parks.
Parks hails from Hawai'i Island, and she accepted an internship in London with a private psychology clinic called HealthMatters Group. This summer, Parks interned at the London clinic and studied in the classroom for three weeks, realizing the dream to study abroad and experience the world. She will continue her studies in London until December 2022.
"Honestly, this has been the best experience of my life," said Parks. "I travel to different European countries, make new friends, and reconnect with the international students that I have met during my time at HPU. I love the internship. It has shown me a clear path of what I want to focus on in my career. I also discovered and nourished my character strengths in a completely different environment. It is incredible to take advantage of this time in your life and chase after the enriching opportunity to study abroad."
Berron was raised in Mexico where she worked with neglected children and/or refugee children in Mexico. It's what has helped her decide on social work as a major at HPU, with a minor in women's studies. She plans to dedicate her life to providing the resources and support needed to end the cycle of poverty for women and children in Mexico.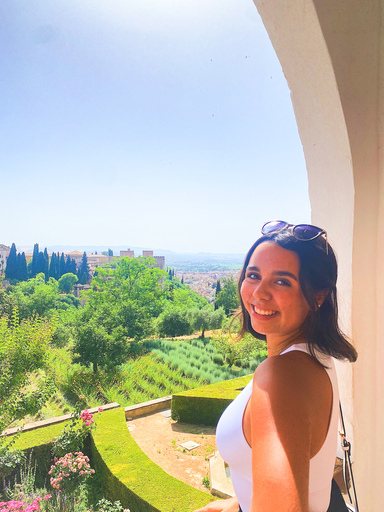 Galia Corona Berron.
"Studying abroad has already helped me to manage my finances, plan ahead, and learn about myself and what experiences I need for my career," said Berron. "Being blessed to live in a country like America comes with the responsibility of returning to my country to improve the lives of others. In Spain, I look to learn how to create a company that can provide women and children with education, a place to live, a way to find a job, access to healthcare, and other social services that will transform their life greatly. Choosing this program in Spain is perfect for my academic interests and career goals for my first time studying abroad."
Johnson chose to study abroad in Australia because she is planning to attend James Cook University for her master's degree. She plans to become a shark biologist and conservationist. Johnson has travelled extensively in her youth, to Panama, Egypt, Indonesia, Fiji, the Caribbean and Grenadines before deciding to study abroad in Australia.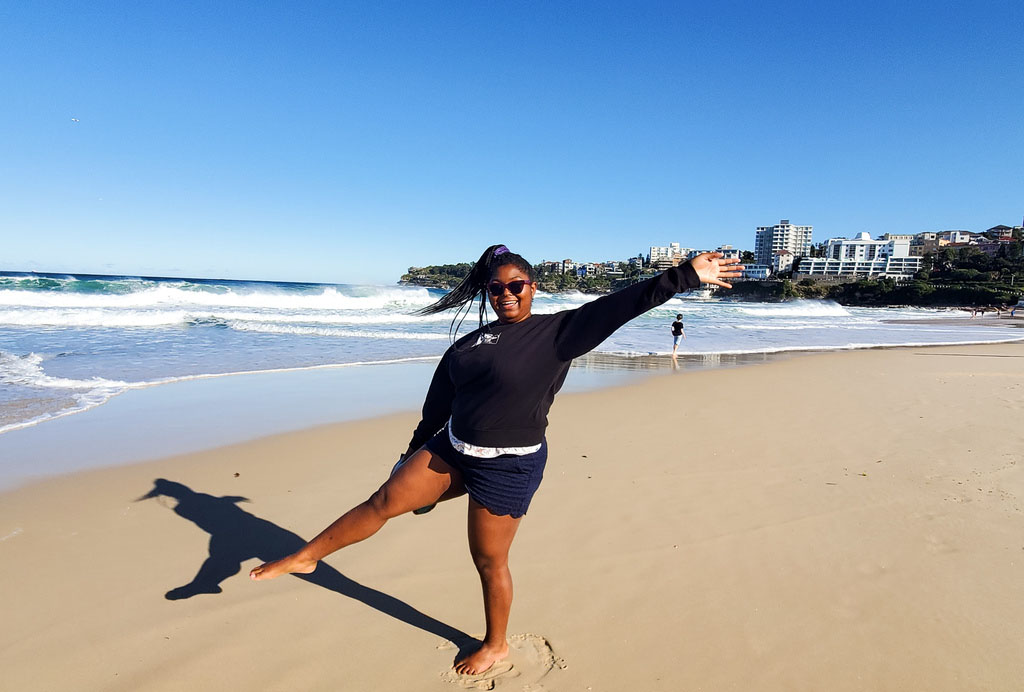 Ivanya Johnson.
"I grew up watching documentaries and TV shows about the wonders of Australia," said Johnson. "Australia is one of many reasons why I fell in love with the ocean and why I want to pursue my dreams of being a shark biologist and conservationist. There are many species of flora and fauna that are only found in Australia. I want to experience this before jumping into my master's program. No matter what you've learned, nothing beats seeing the world with your own eyes. Seeing Sydney for myself has really grown my appreciation for cities and urbanized areas."
The Gilman Program Scholarship is just one of several hundred scholarships specifically available for studying abroad. To see the complete list click here, and to visit the HPU Study Abroad Website click here.
"Study abroad is possible for everyone," said Matsubara. "There is a lot of funding, specifically for study abroad. I will do whatever I can to help our students with the application process." 
Photos provided by Galia Corona Berron, Cloë Parks, Ivanya Johnson, Dakota Jackson. 
References
Bureau of Education and Cultural Affairs. (2022). Award notifications issued for Gilman program, March 2022. U.S. Department of State. https://mcusercontent.com/369352f2c5a55cc9e1befd901/files/77880704-0fa2-0022-7d98-e27cc987720e/Gilman_Scholarship_Press_Release_March_2022_Deadline.docx