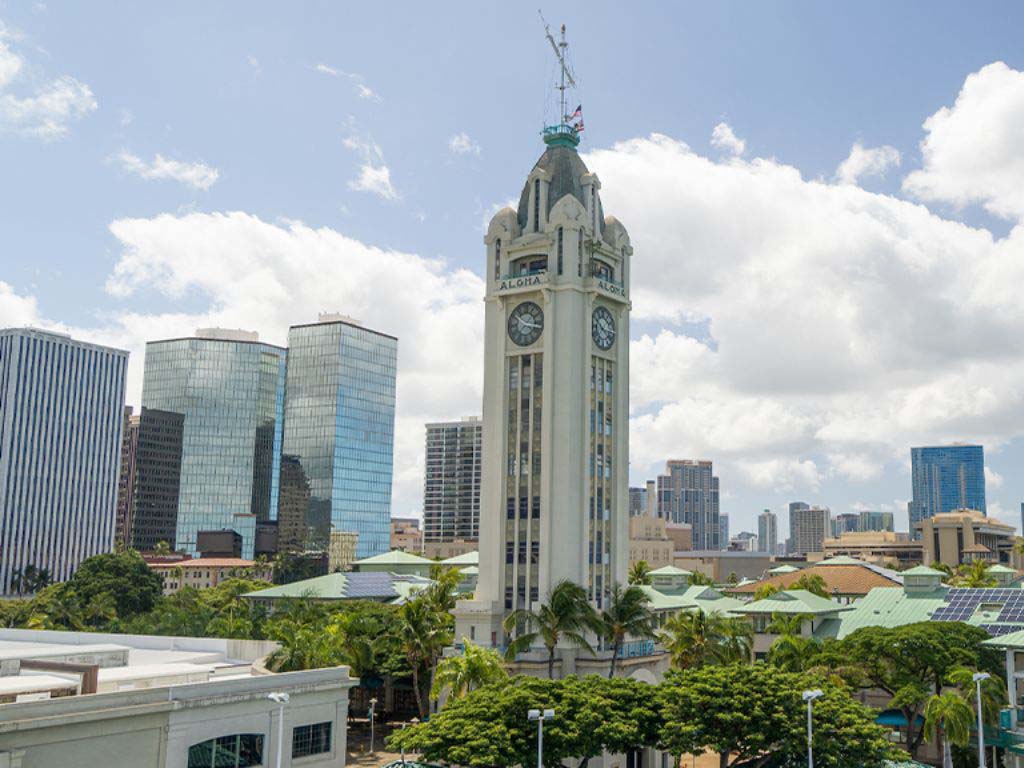 Aloha Tower.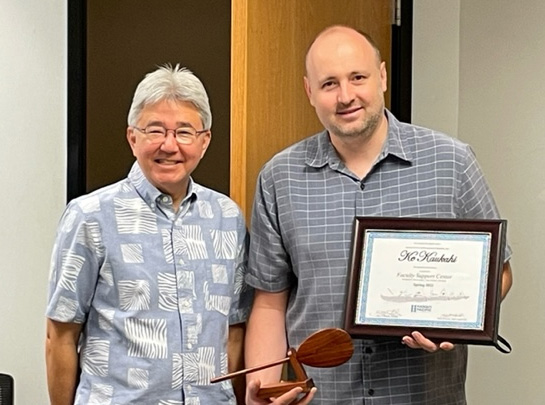 David Larson (pictured right with President Gotanda).
The Special Events and Recognition Committee, on behalf of the Staff Council, presented the Spring 2022 Ke Kaukahi Recognition of Excellence award to the Faculty Support Center.
The FSC team, under the leadership of Manager David Larson, is always eager to assist faculty, staff, and students to the highest standard without hesitation. And David, as the manager, provides a very nice and safe working environment, a "home away from home,"  for his team members, many of whom are from the continental U.S. or another country. 
The FSC team ensures the continuity of daily operations: From the handling of mail distribution and supply requests to addressing class cancellations, archiving and maintaining syllabi, making sure the Registrar's office gets an accurate count of room capacity, and so much more.    
The award nominator representing a one-person office cites numerous examples of  David and the FSC team "stepping up and assisting beyond their scope of duties and responsibilities. They would jump in to help without hesitation." Their can-do attitude positively impacts the university community as a whole.