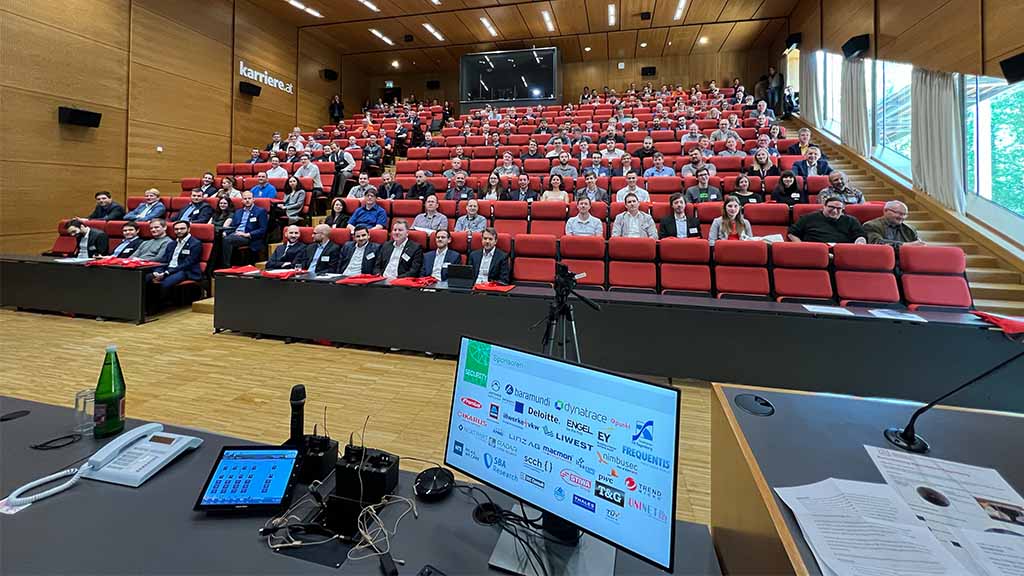 Sample Image Description, Please Replace.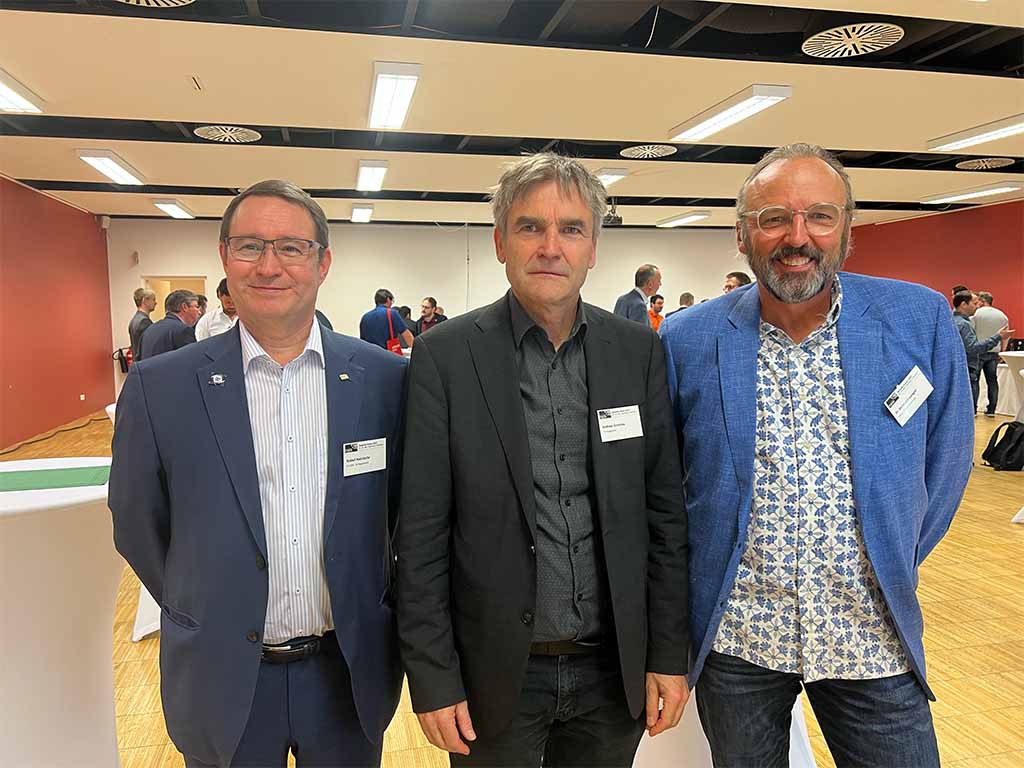 HPU Asst. Professor Bernhard Bengler (right) at 2022 Security Forum.
HPU Assistant Professor of Information Systems Bernhard Bengler, D.B.A. travelled to Austria to attend the 2022 Security Forum held in May 2022 on the campus of the University of Applied Sciences (FH) Upper Austria in Hagenberg.
The Security Forum is the annual IT-Security Conference in Hagenberg that addresses current issues in the areas of IT security. The attendees are offered technical as well as management-oriented talks by representatives of business, research and public service.  
The Security Forum was established in 2003 and is organized by the "Hagenberger Kreis," which represents all alumni of the cybersecurity program of the University.  
The forum is a two-day event that proved to be a great success for sponsors, partners, and the University. The Security Forum has distinguished itself through the presence of renowned lecturers, domestic, as well as from abroad.
The forum offers two parallel tracks. There is a technical and a management-oriented track, with a joined keynote session in-between. Hot topics this year were security management of critical infrastructure, information security with the internet of things (IoT), industrial internet of things (IIoT), and information security in operations technology (OT) (i.e., production lines in the automotive industry). 
Bengler was invited to the forum by Professor of System & Communication Security and Head of the Department Secure Information Systems, DI Robert Kolmhofer at University of Applied Sciences FH Upper Austria. The purpose of the forum was not only academic but included a research focus as well. Bengler established contact with FH Upper Austria 2021 because the University's level of security expertise is outstanding.  
The town of Hagenberg is known as "Austria's Silicon Valley," chiefly due to the relationship of research, training, and business all centered in one area called Software Park Hagenberg.   
The technology park was founded in 1989 by mathematician Bruno Buchberger. More than 1,000 people are employed at the park and they work in approximately 75 companies, including eight start-ups. This dynamic environment offers an ideal place for practical training with career prospects and opportunities for internships and jobs on-site.