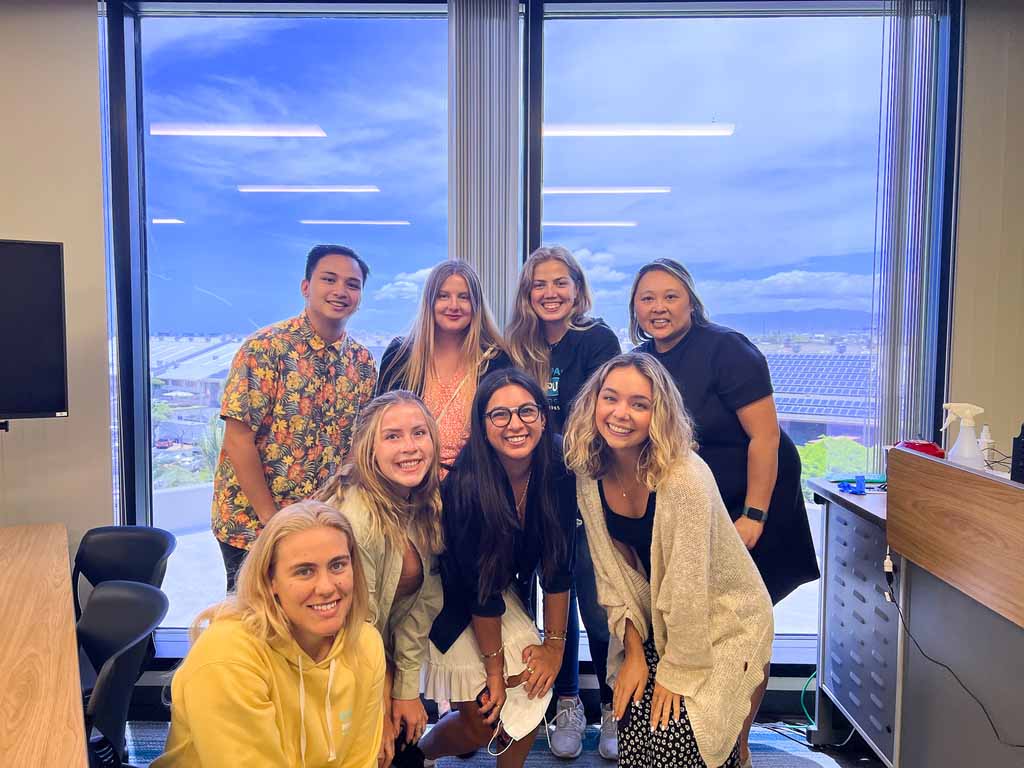 Sample Image Description, Please Replace.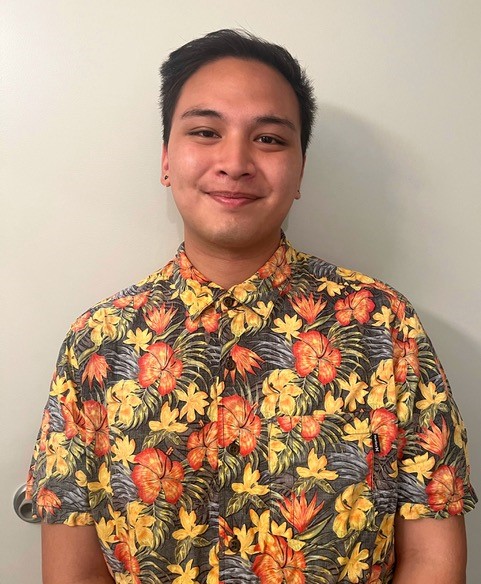 Jo Roberto.
APIA Scholars awarded Joseph "Jo" Roberto, an HPU Senior International Studies and Political Science major, a 2022-23 scholarship, recognizing his study of Asian and Pacific Island communities, advocacy for indigenous rights, and support for API awareness. Roberto received the award in May, coinciding with Asian American and Pacific Islander Heritage Month. In addition to the scholarship award, Roberto is now part of the APIA Scholars community, providing him opportunities to connect with fellow scholars, participate in API wellness and networking events, and explore career development opportunities. 
Roberto, born in Guam, spent his youth living in Japan, the west coast of the continental United States, and Hawai'i. A diaspora CHamoru, he began his research interest in CHamoru identity related to voting choice in the Political Science 2100 course of Andrea Malji, Ph.D. 
Malji then introduced him to professor Ngoc Phan, Ph.D., the co-principal investigator of the 2021 Guahan Survey, which focused on understanding CHamoru identity and concerns. Roberto served as an undergraduate research assistant to Phan, participating as an analyst for the 2021 Guahun Survey, a collaboration including students from HPU and the University of Guam. Phan's co-principal investigator is Kevin Lujan Lee, a Ph.D. candidate at MIT.
"Dr. Phan really pushes me to explore my identity in the community. As an Asian Pacific Islander, these kinds of communities are very underrepresented and understudied," Roberto said. "Dr. Phan has been a great resource to get me to study these groups and to use the data to bring awareness to indigenous communities, especially the CHamoru community, of which I am part."
This past spring semester, Roberto developed his research further through his capstone course taught by Phan, building on data from the Guahan survey. His capstone project was entitled "CHamoru throughout the Diaspora: the Variation of Identities and Its Effect on Attitudes of Self-Determination." 
"I thought it was important to study indigenous systems and voting and get back to the central idea that self-determination is an important indigenous right," Roberto said. "Self-agency is empowering." 
On-campus, Roberto shared his viewpoints on CHamoru identity through a Campus Activities Board (CAB) sponsored Asian Pacific Islander Week panel discussion held at the end of the spring semester. Roberto served as a panelist along with alumna Leilani DeLude ('20), Housing and Residence Life staff Max Malmud, and Dean of the College of Health and Society Halaevalu Vakalahi, Ph.D. CAB Chair Janelle Mateo ('22), who facilitated the discussion, focused on asking the panelists how they have become proactive in living their own API identity."CAB intended to create a safe space to explore and navigate our own identities in the API community, including some of the difficulties and challenges we've had to overcome. And how we can further overcome challenges in areas such as race and belonging, gaining an education, and access to healthcare," Roberto said.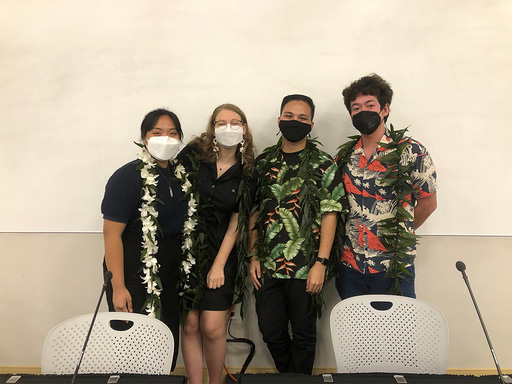 CAB API panel (L to R): Janelle Mateo, Leilani DeLude, Jo Roberto, Max Malmud.
Roberto looks forward to making the most of his upcoming senior year. He will further his research work with professor Phan, preparing a proposal for presentation at the Western Political Science Association spring 2023 conference. He would also like to continue supporting CAB with identity and heritage events, ranging from PRIDE Week to API Week and Native Hawaiian History Month.  
Roberto is a graduate of James Campbell High School in Ewa Beach. At HPU, he is the Chief Justice for the Student Government Association's Student Judicial Council and is active with the Campus Activities Board as a general member. Roberto credits working in the HPU Study Abroad office with broadening his horizons to different areas of the world and new cultures and helping him to see his own identity. He has also helped the Admissions team at Preview Day, serving as a student panelist and sharing his HPU experience with prospective students. Roberto also works part-time for a Honolulu law firm, and he aspires to go to law school.    
For more information on the APIA Scholars, a non-profit organization headquartered in Washington, D.C., and supported by corporations and organizations throughout the nation, go to: https://apiascholars.org/
Pictured in top image: Jo Roberto, back row, far left, and his fellow students in his Capstone course, and professor Ngoc Phan, Ph.D., back row, far right.