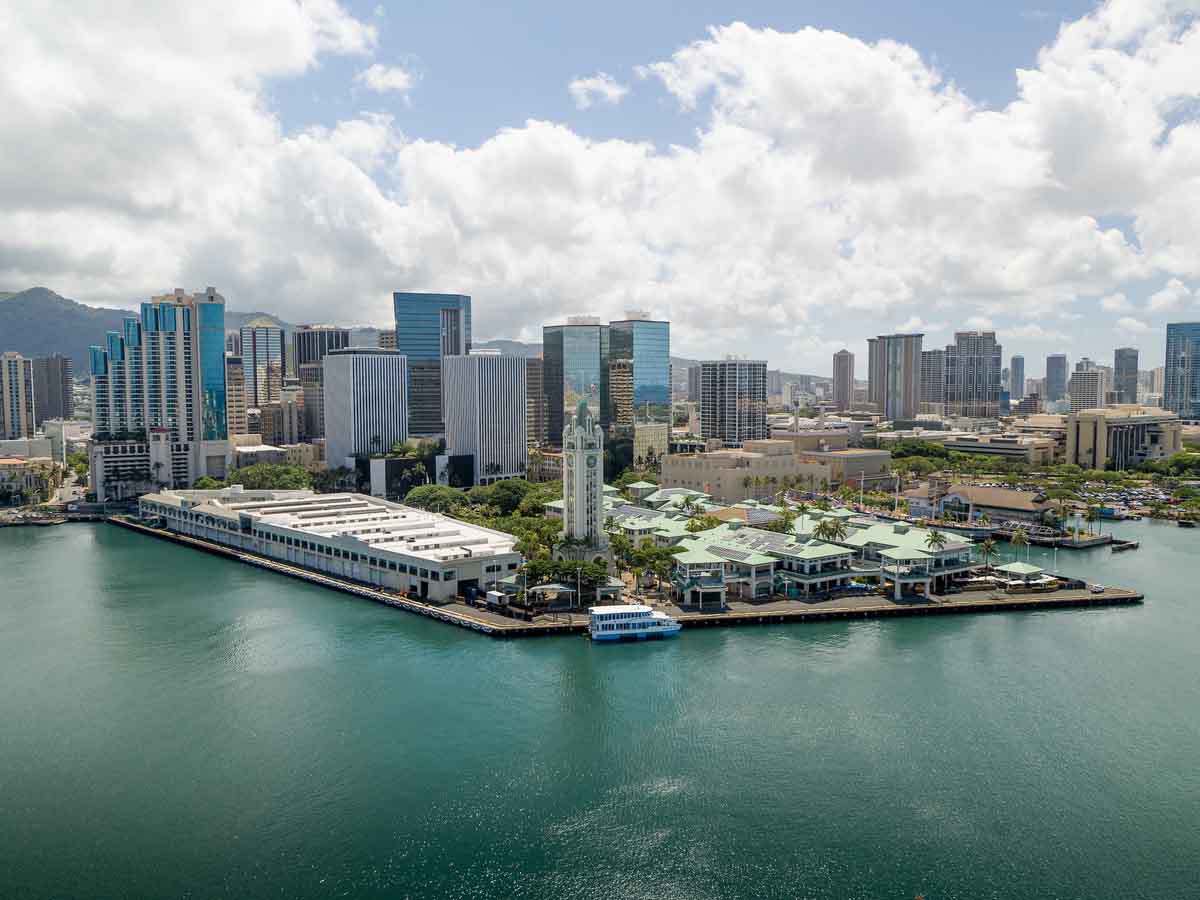 .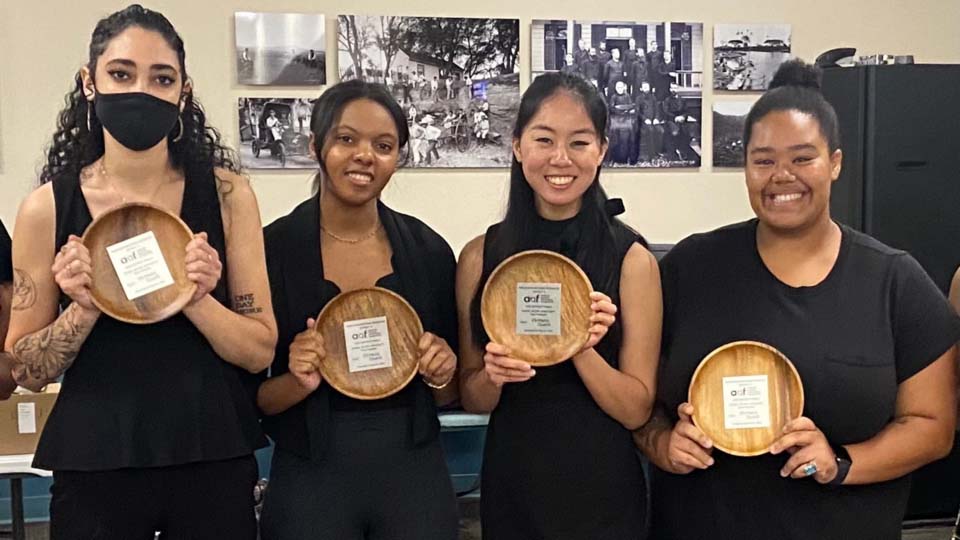 From left to right: Valeria Figueroa, Mya Frye, Julia Matsumoto, and Olivia McGougan.
Hawaii Pacific University's National Student Advertising Competition (NSAC) team competed in the virtual semi-final round of the American Advertising Federation's (AAF) 2022 NSAC held on May 5-6.
AAF reported that nearly 110 universities participated in the 2022 competition. Only District winners are eligible to compete in the semi-final round. Then the Top 8 teams proceed to the final round in June, held at ADMERICA, the AAF's annual conference in Nashville, Tennessee.
The AAF's NSAC is the premier college advertising competition that provides students across the country the experience of creating a strategic advertising campaign for a corporate client. The 2022 client is MetaQuest. Students develop a plan book and a presentation, then pitch their work to a panel of judges at the district, semi-final, and national levels.
In the semi-final round, each district winning team holds a 15-minute virtual Q&A with the panel of national judges. HPU's Communication seniors, Mya Frye, Julia Matsumoto, and Olivia McGougan, represented their team members to defend clarification questions about their campaign from the panel of four judges from the MetaQuest client.
Following are some of the favorable comments on the team's plan, presentation, and quality of the Q&A session: "Enjoyed hearing how you uncovered a new barrier through research and your research methodology." "Measurement and evaluation plan were super sharp and clean." "The presentation was very thoughtful and fluid." "Came with great answers to hard questions. I appreciated your passion."
The judges concurred that they were impressed with the research quality and creativity behind each student campaign and that the final scores were extremely close.
About AAF District 13
The American Advertising Federation District 13 (AAF District 13) is a 501c6 Non-Profit Advertising Trade Organization  affiliated with the American Advertising Federation – Hawaii and Ad 2 Honolulu. AAF District 13 also presents the annual Pele Awards, which honors the Best in Adverting and Design for the year.