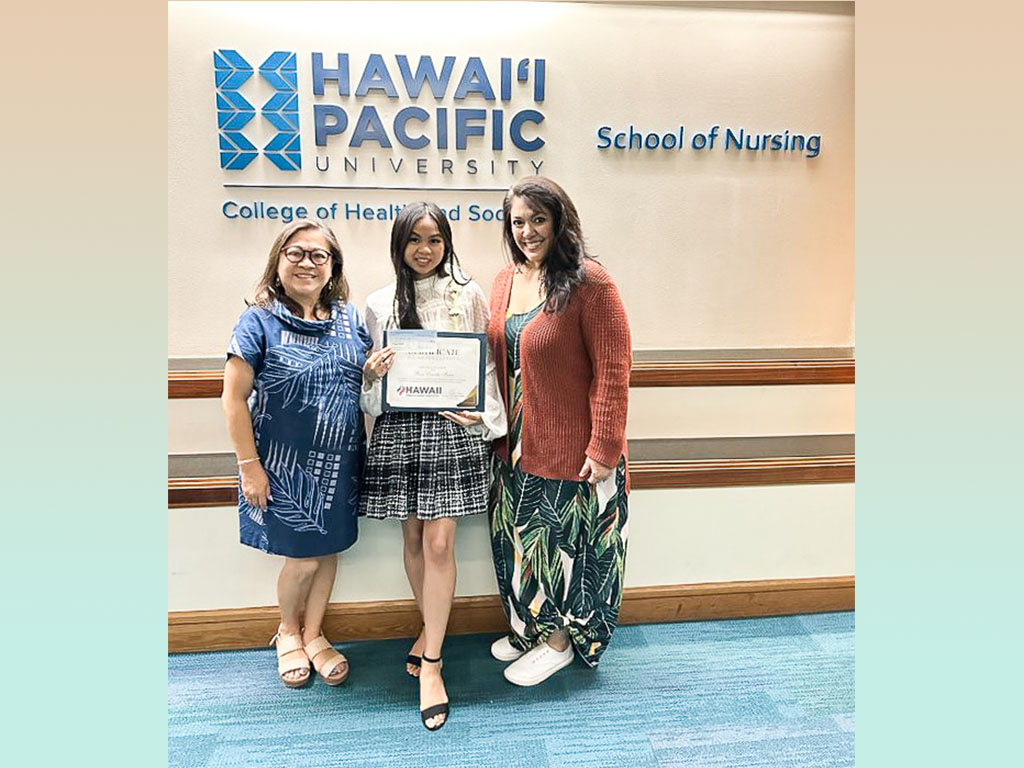 HPU School of Nursing Dean Edna Magpantay-Monroe, RoseLourdes Sario, Joelle Phillips.
HPU Bachelor of Science in Nursing (BSN) student RoseLourdes Sario was recently awarded a scholarship from the American Nurses Association (ANA), Hawai'i Chapter. Sario graduated cum laude in HPU's spring 2023 ceremony with her BSN degree and was also the Student Nurses Association president at the University.
"Being awarded and chosen for this scholarship is a blessing to me and is represented as more than just obtaining money," said Sario. "It also means that all my hard work for the past four years has not gone unnoticed.
"During my four years at HPU, I got the opportunity to be surrounded by people and an institution that holds true to its values. HPU professors have always pushed me and my peers to our fullest potential in broadening our perspectives and learning new ideas in our evolving society. When an institution is rooted in meaningful values, it increases our capacity to help the lives of others and be the best nurses we can possibly be."
HPU Assistant Professor of Nursing and BSN Chair Joelle Phillips, DNP, RN nominated Sario for the scholarship. To learn more about the HPU School of Nursing click here.