HPU students on graduation day.

Friends and family of the graduates at the Hawai'i Convention Center.
Saturday, May 6, 2023
Hawai'i Convention Center
1801 Kalākaua Ave. (map)
HPU will celebrate the achievements of its spring class of 2023 with a graduation ceremony to be held on Saturday, May 6 at 10:00 a.m., at the Hawai'i Convention Center. Over 600 students will graduate, making it the largest class to graduate in seven years.
Graduates are encouraged to arrive by 8:30 a.m. for check-in; all attendees with a valid ticket may enter at 8:30 a.m. Doors will close promptly at 9:45 a.m. The event will be live streamed at www.hpu.edu/livegrad.
HPU President John Gotanda, J.D., will deliver remarks and confer degrees and HPU Senior Vice President and Provost Walsh, Ph.D., will serve as Master of Ceremonies.  
More than 100 Kamehameha Schools students will be receiving the associate in arts degrees (AA) at HPU. This singular achievement marks a milestone in the dual-credit program partnership between HPU and Kamehameha Schools. The dual-credit program with Kamehameha Schools began in fall 2016 with 18 students who wanted to enroll in Japanese language courses.
Maryknoll School will be graduating eight (8) dual-credit students with their AA degrees in the spring ceremony. The partnership between HPU and Maryknoll began in 2017, enrolling its first cohort of dual-credit students in the fall of that year. The eight graduates will be joining the 24 graduates that have graduated in this program from Maryknoll. HPU is also engaged in dual-credit program partnerships with Hanalani Schools.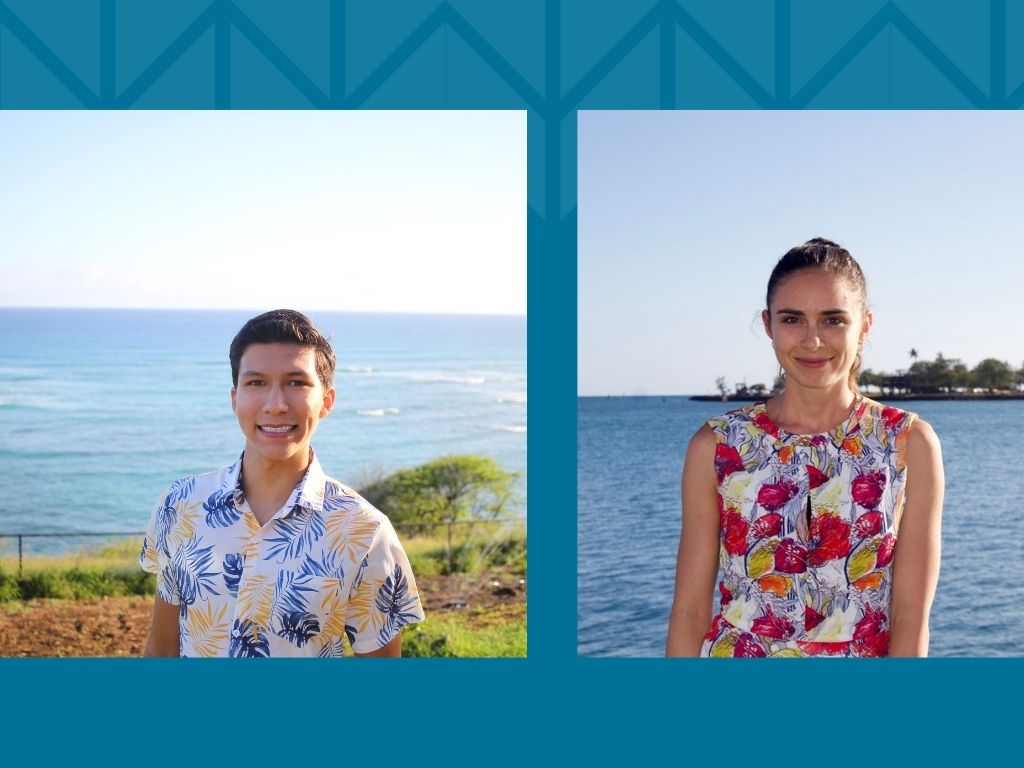 Blaise Babineck and Natalie Ediger.
The valedictory speakers are Blaise Babineck and Natalie Ediger.
Babineck is a is a Bachelor of Science in Chemistry undergraduate student who is graduating from HPU at 18 years old. Babineck enrolled at HPU in 2021 and took accelerated undergraduate coursework while at the University. A Maryknoll School graduate, Babineck developed a passion for chemistry though his AP chemistry course at the high school.
Ediger is a Master of Arts in Strategic Communication student hailing from Augsburg, Germany. She speaks five languages and has studied or worked in Berlin, London, Seoul, Bali, New York City, and Honolulu. She earned a bachelor's degree in international business management from the Berlin School of Economics and Law. 
Parking at the Hawai'i Convention Center is limited. Please consider car-pooling or taking a rideshare to the event.
For additional information, email graduation@hpu.edu.