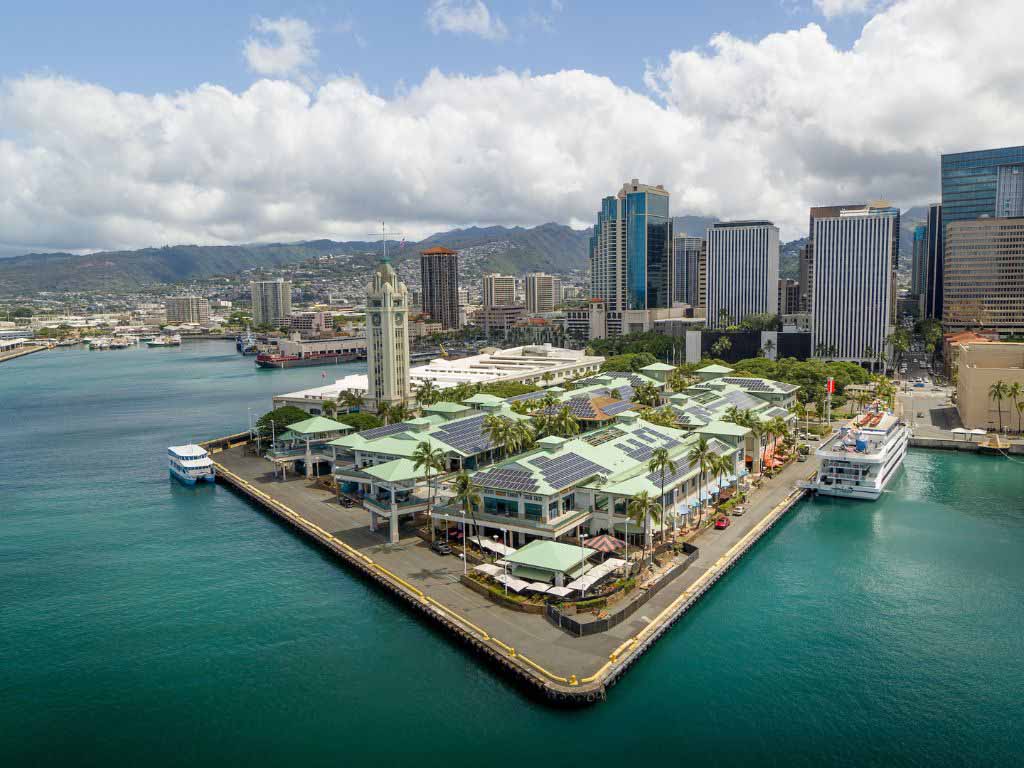 HPU at Aloha Tower Marketplace.
HPU has announced partnerships with Google and Coursera that offer students free career certificates from companies Google, Meta, Intuit, Salesforce, and IBM. The Grow with Google partnership provides the university with 150,000 licenses for five Google certificates. The Coursera Career Academy is a pilot program that offers 16 certificates for 100 HPU students. The certificates take approximately 150 hours to complete.
"HPU students have really taken advantage of these partnerships," said HPU Dean of the College of Business Mark Rosenbaum, Ph.D. "Right now, in the Coursera Career Academy, we have 100 students already enrolled; our students have taken 345 lessons for 192 hours. It's an incredible start to this pilot program. Students who did not enroll in the Coursera Career Academy can enroll in up to five certificates with Grow with Google." 
The Grow with Google certificates include data analytics, project management, user experience design, IT support, and IT automation with python. If a student completes 10 hours per week the certificate will be earned in six months. Students can work at their own pace while earning a certificate.
"This is BSBA and MBA plus," said Rosenbaum. "The Grow with Google career certificates provide a clear value proposition to employers as each one is supported by leading organizations. Employers will realize that an HPU graduate with a certificate has a particular skillset that results in him or her being highly desirable in the workplace."
The most popular certificate is project management. Nationally, there are over 475,000 job openings for graduates with this certificate and the average salary is just under $60K.
"HPU's mission is to be practical, innovative, and experiential," says Rosenbaum, "and these certificates clearly demonstrate that HPU is providing our students with practical, innovative, and experiential opportunities. Students can gain experiential opportunities with our new Telanto partnership. This is a global, project-based opportunity where students work with companies around the world on real-world projects."
The marketplace has clearly shown that today's college graduates need practical skills plus a college degree. Taking advantage of earning a career certificate with HPU will give students that extra boost in their careers.
Students interested in signing up for a free Grow with Google certificate should contact Dean Rosenbaum at mrosenbaum@hpu.edu.