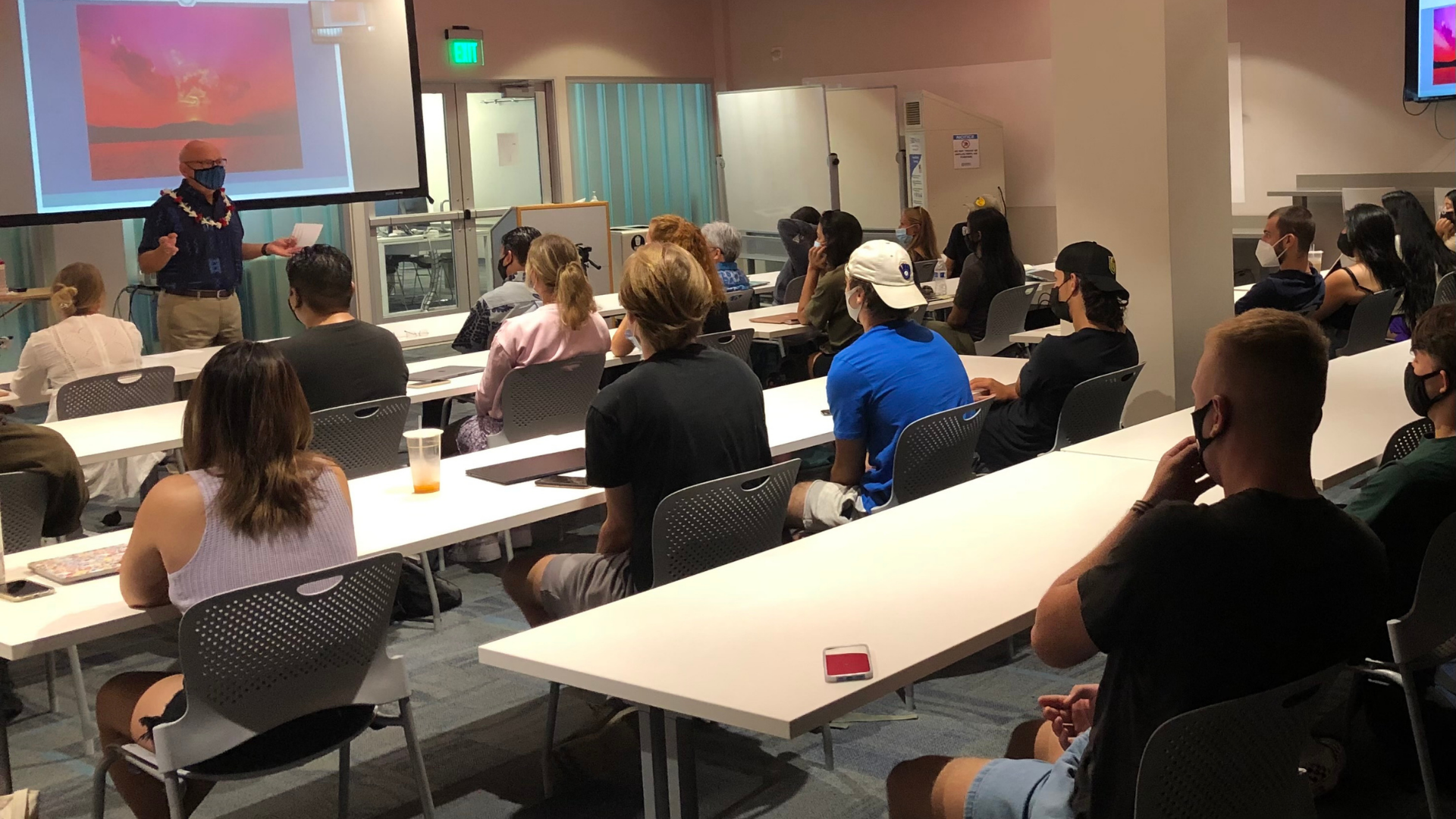 COB Speaker Event.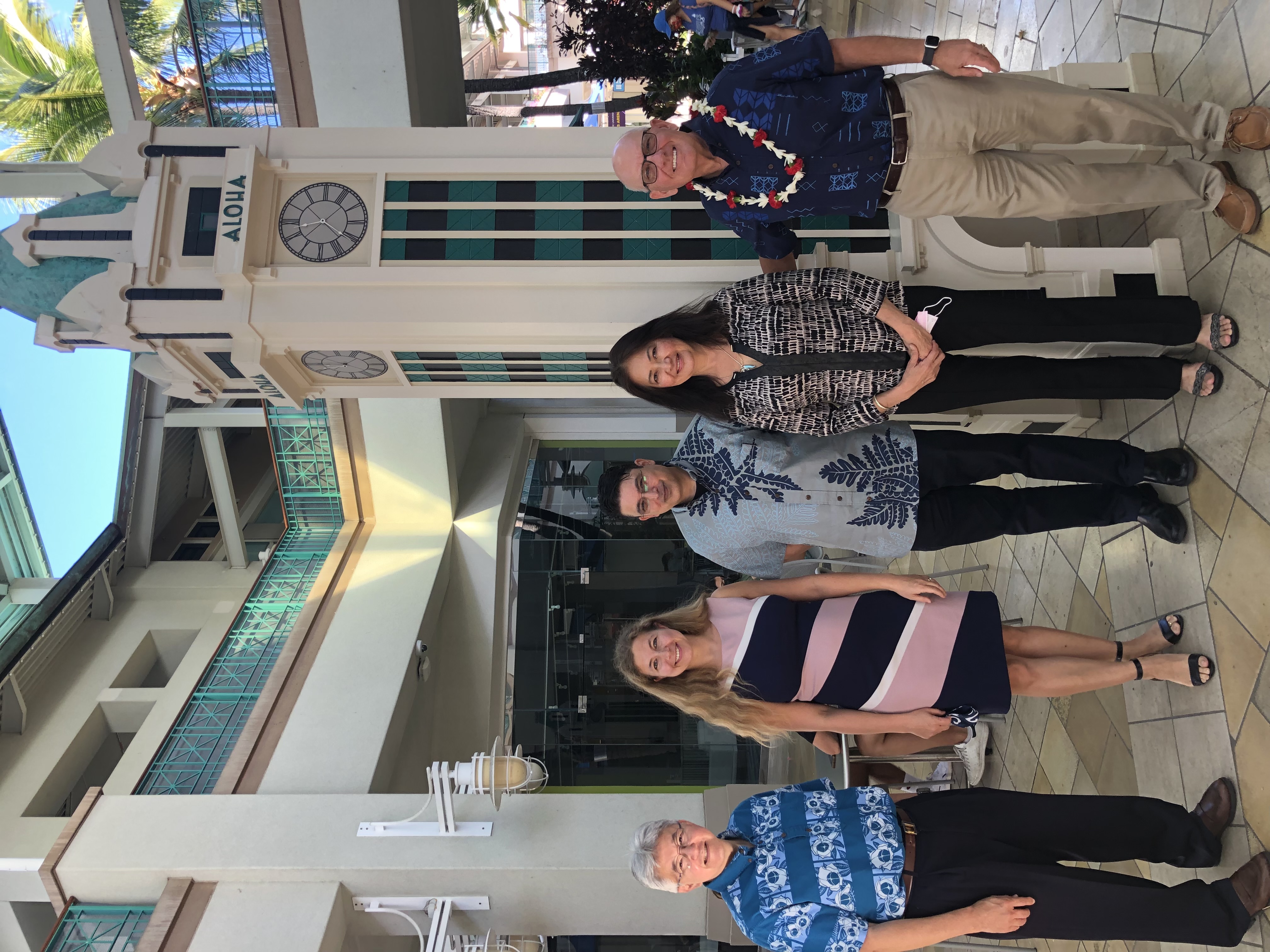 Pictured from left to right President John Gotanda, Director of Financial Analysis Lana Wilding, Ph.D., Dean of the College of Professional Studies Mani Sehgal, Michelle Alarcon, Jeffrey Boromisa..
The COB, through the leadership of professor Michelle Alarcon, hosted a December 2 distinguished speaker event featuring Jeffrey Boromisa. He spoke about knowledge and skills that will help students to be successful in today's business world. The talk received highly positive feedback and full attendance from students, staff, and university leaders.
Boromisa currently serves as a member of the board of trustees of HPU and  Wolverine World Wide, Inc., Poltrona Frau SpA and Haworth International Ltd. and member of The American Institute of Certified Public Accountants.He retired as President and CFO of Kellogg Company Asia Pacific region, which includes Australia, Asia, and South Africa, and with nearly 30 years of experience at Kellogg Company.
The event was open to the entire HPU community, and the college plans to continue these events regularly. The COB speaker series invites distinguished guests from various industries to deliver current real-world topics that can enhance student learning, skills, and experience.