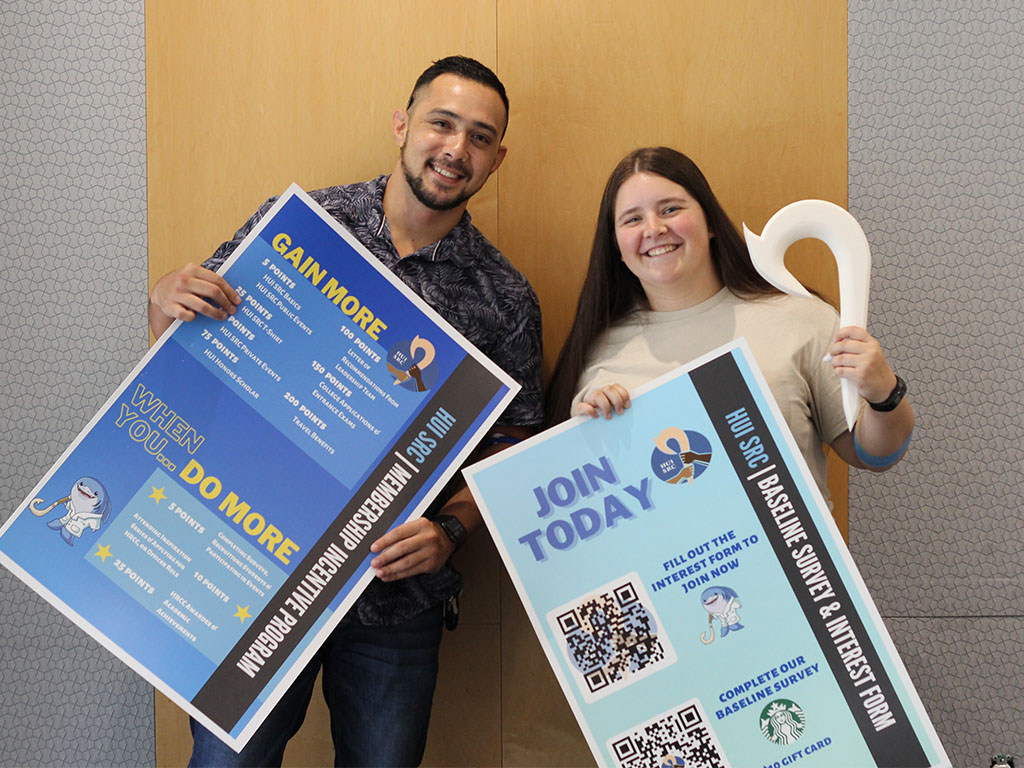 In the last academic year, the blood drives resulted in an impressive total of 87 donors.
In a remarkable display of commitment to the community, the Hawaii Pacific University's Undergraduate Infrastructure Student Research Center (HUI SRC) has left an indelible mark on the lives of many through a series of highly successful blood drives conducted during the fall 2022 and spring 2023 semesters. These events, held at both the Aloha Tower Marketplace and Hawaii Loa campuses, exemplify HUI SRC's unwavering dedication to fostering a culture of service, research, and community engagement.
HUI SRC, with its visionary goal of creating a robust biomedical research pipeline and graduate school and career pathways for HPU undergraduate students across the university, has consistently strived to make a significant difference. Its mission, centered on promoting a sense of science identity, readiness to lead research, and preparing students for research-oriented graduate programs, underscores the organization's commitment to academic excellence and personal growth.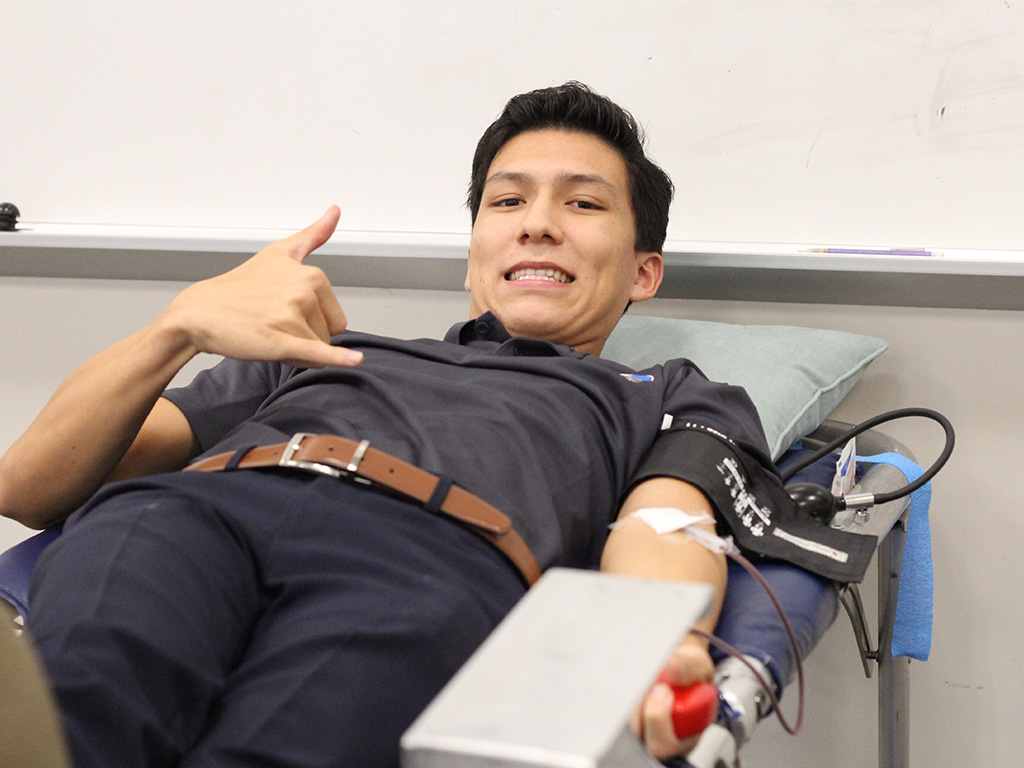 Blaise Babineck donates blood at a recent blood drive.
The blood drives were masterfully organized by HUI SRC Research Coordinator and Project Manager Blaize S. Kaumatule, along with the guidance and leadership of HUI SRC Student President, Blaise Babineck. These individuals worked tirelessly to ensure the success of the events.
In the last academic year, these blood drives resulted in an astounding total of 87 donors. Each donation, equivalent to saving three lives, demonstrates the profound impact that collective action can have on the community. The HUI SRC's efforts translated into a total of 261 lives saved.
Don't miss this opportunity to make a difference:
Hawaii Loa Campus Date: November 28, 2023
Aloha Tower Marketplace Date: November 30, 2023
To donate blood, individuals must meet the following requirements:
Be 18 years of age unless they provide a signed consent form from a parent or guardian.
Must be in good health.
Must weigh at least 110lbs.
Must have last donated more than 8 weeks ago.
The blood drives organized by HUI SRC serve as a shining example of how a university-wide commitment to community service, research, and collaboration can result in tangible, life-changing outcomes. These initiatives not only save lives but also instill a sense of purpose and compassion among HPU's diverse student body.
HUI SRC's dedication to its vision and mission is a testament to the transformative power of education, research, and community engagement. As HPU continues to thrive as an institution that fosters leadership, service, and academic excellence, the impact of organizations like HUI SRC will undoubtedly continue to be felt far beyond the confines of its campuses.
Stay tuned for more inspiring stories and events from HPU as it continues to make a positive impact on its community and beyond.