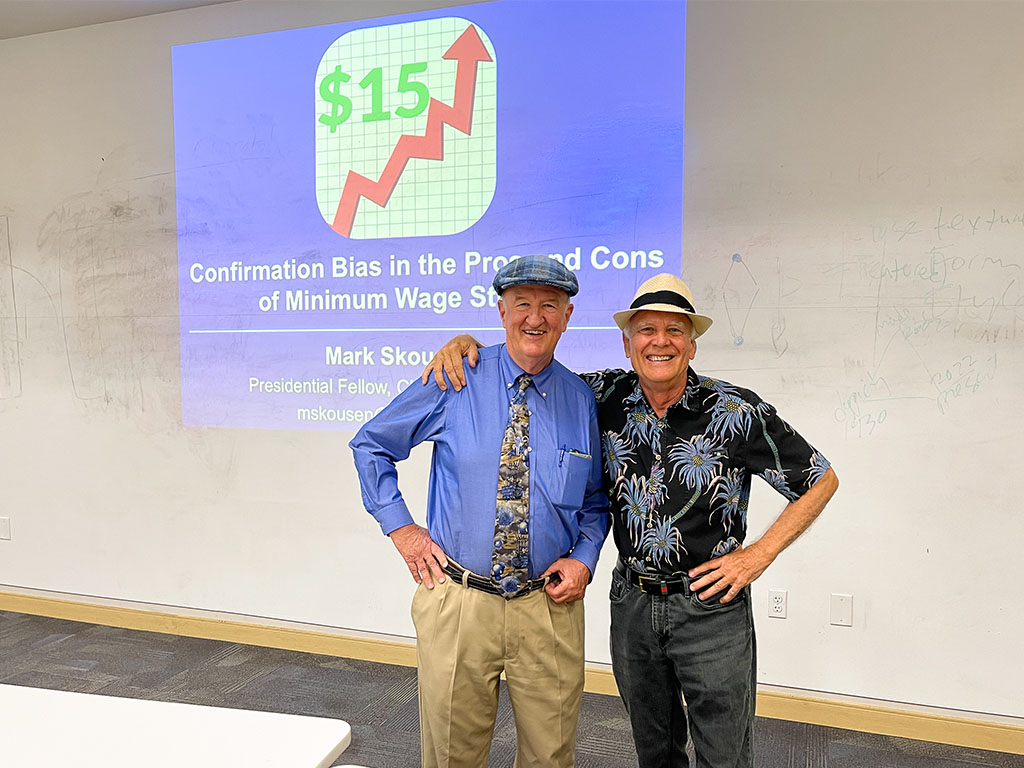 Economist Mark Skousen and HPU Associate Professor Ken Schoolland..
On September 16, HPU welcomed economist and professor Mark Skousen, Ph.D., to its Aloha Tower Marketplace campus for a special presentation entitled, "Raising the Minimum Wage: Good or Bad for Hawai'i?" The presentation arrives at a pertinent time as the Hawai'i Legislature recently increased the state's minimum wage this year to $18 an hour by 2028.
HPU Associate Professor of Economics Ken Schoolland, M.S.F.S., scheduled the special guest presentation with Skousen and introduced him to a full house of HPU students, staff, faculty, and University friends and family.
"It's an honor to welcome Mark Skousen to HPU for this special presentation on the minimum wage, specifically, if raising it is good or bad for Hawai'i," said Schoolland. "Mark is an old friend and it's been great to see him. Our HPU students really enjoyed this opportunity to participate in Mark's presentation. He certainly is one of America's most influential and entertaining economists."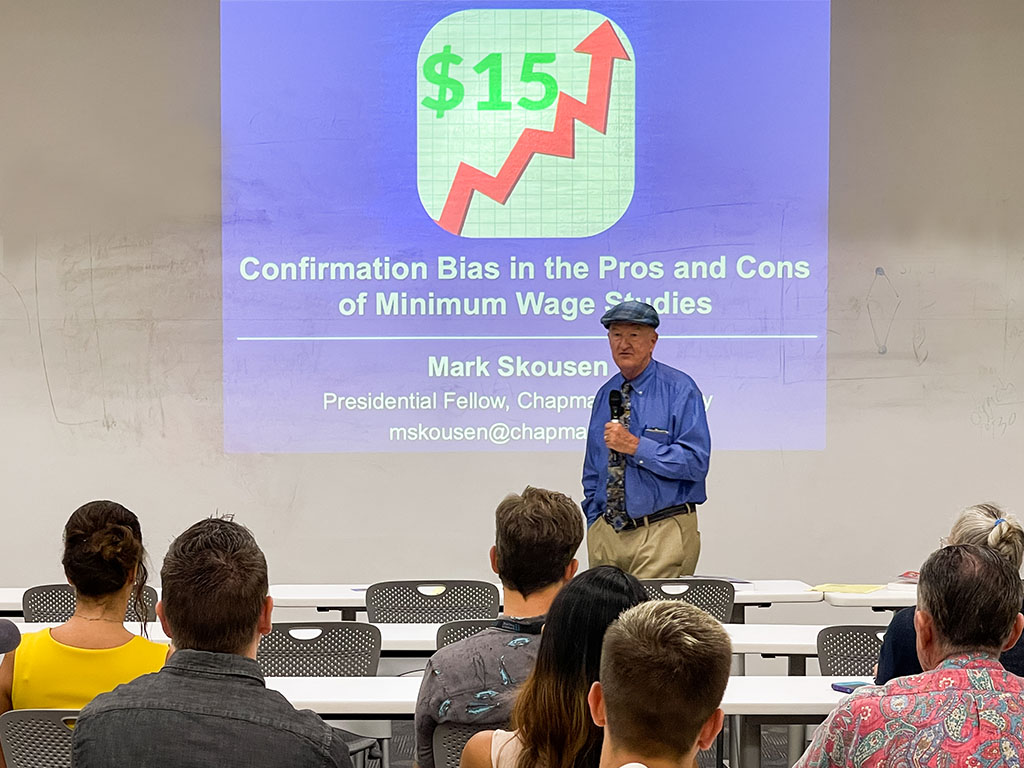 Mark Skousen presents at HPU's Aloha Tower Marketplace campus..
Skousen was recently named one of the "Top 20 Most Influential Economists," and in 2018, he was awarded the "Triple Crown in Economics" by Steve Forbes. He is the author of more than two dozen books, including The Making of Modern Economics, The Maxims of Wall Street, and EconoPower: How a New Generation of Economists is Transforming the World.  Skousen is a former professor at Columbia Business School. In 2019, he received "My Favorite Professor Award" at Chapman University.