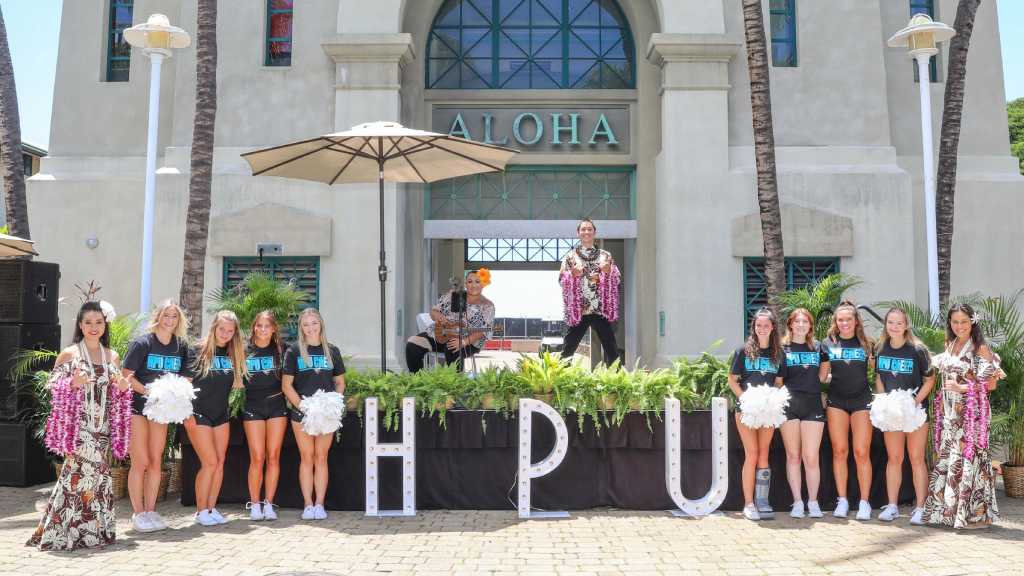 HPU welcomes new students.
August is always an exciting time to be at Hawaiʻi Pacific University. It's when new students arrive on campus to move into their residences and take part in a host of activities during orientation week. Visiting students and transfer students join first-year students in meeting HPU faculty and staff members and fellow HPU students to take part in events and activities before the first day of instruction on August 29.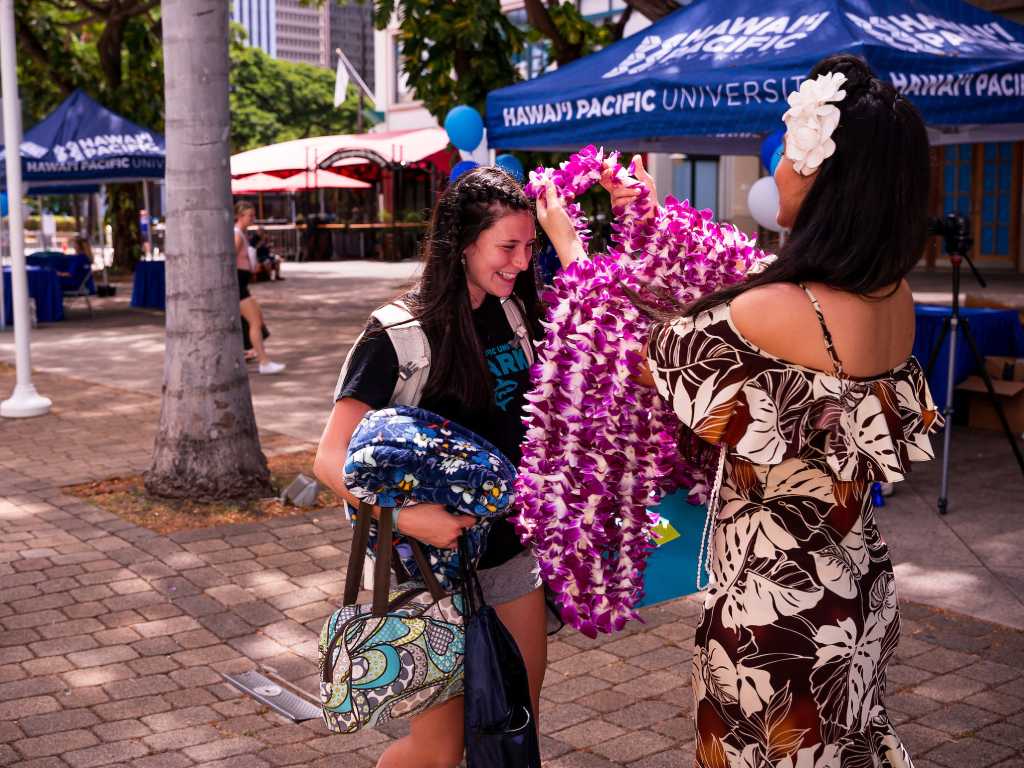 A new student receives a lei at Aloha Tower Marketplace.
Orientation week started bright-and-early on August 24, with a festive move-in day at Aloha Tower Marketplace, Hawaii Loa Campus, and Waikiki Vista. Students arrived ready to begin college life, unpacking their suitcases and meeting new roommates and future life-long friends. HPU faculty, staff, and student orientation leaders were on-hand throughout the day greeting students and family members, helping students move in and introducing them to their HPU ʻohana.
A bright afternoon turned quickly into a serene evening. The candle lighting ceremony began at Aloha Tower Marketplace and first-year students and their families, joined by HPU President John Gotanda and Senior Vice President and Provost Jennifer Walsh, Ph.D., participated in the beloved HPU tradition of lighting candles and participating in the recitation of the new-student pledge that signifies the beginning of their HPU careers. To signify HPU's commitment to the new students President Gotanda recited the University pledge.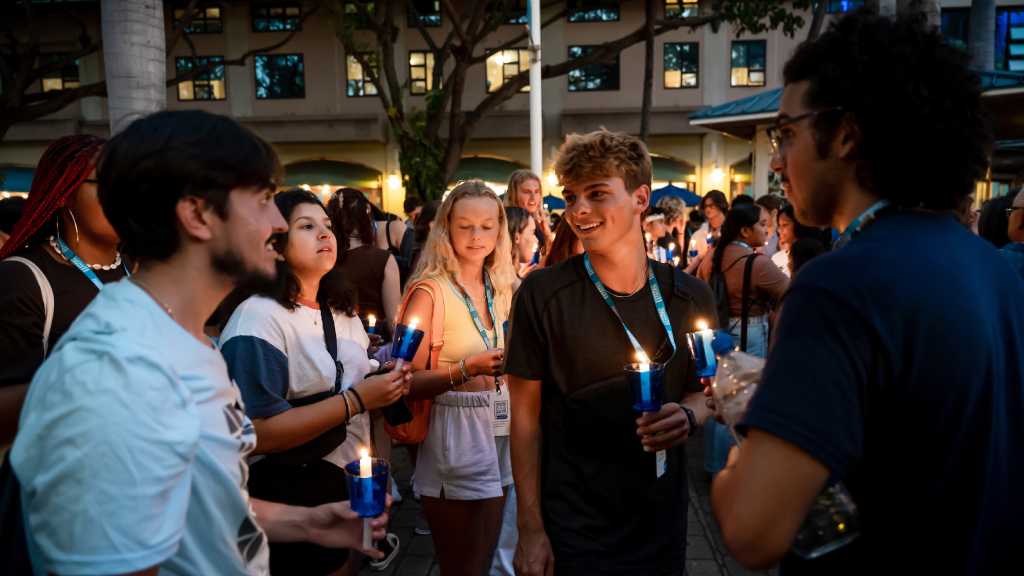 New students at the candle lighting ceremony.
Throughout orientation week, students, parents and family participated in engaging group activities and breakout sessions specifically designed to inform and answer questions that parents and students may have regarding academic support and student resources, including mastering the transition into college life. Students were also educated on how to thrive with a positive mindset, and how members of the HPU 'ohana live and learn and interact with others, embracing the Hawaiian values of aloha, pono, and kuleana.
All HPU students will have the chance to get involved in the diverse campus life activities while studying at HPU. Opportunities include student government association, campus activities board, registered student organizations, and performing arts.
Wrapping up the week-long flurry of activities were educational off-campus excursions where students were taken to either Bishop Museum, ʻIolani Palace, Queen Emma Summer Palace, Hawaiʻi Museum of Art, or HPU's Makapuʻu Campus.
It is certainly an exciting time to be a student at HPU. New friends to be made, new experiences to be had, deserved degrees to be earned, all in the four-year journey of life at HPU. Welcome to your new home, and let's go Sharks!