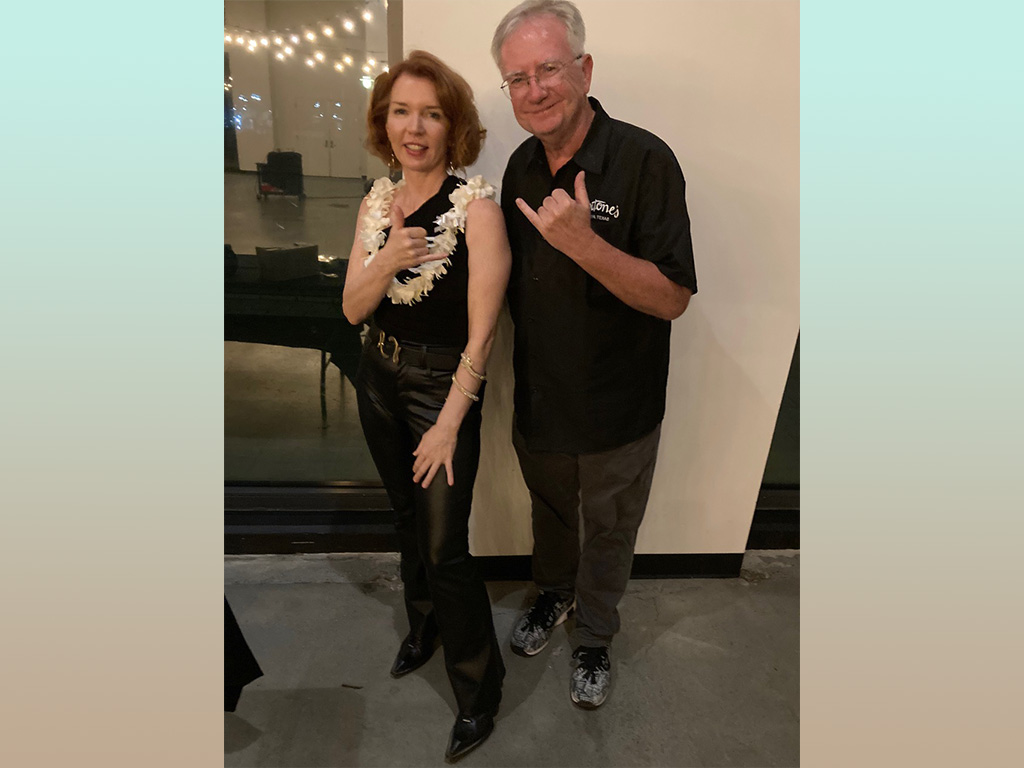 Sue Foley and John Hart at HPU's Sunset Ballroom.
Award winning blues artist Sue Foley presented a master class and solo concert at HPU's Sunset Ballroom on March 20th as part of Women's History Month. Drawing from her soon to be published book on the female pioneers of guitar, Foley, introduced by HPU Professor of Communication John Hart, Ph.D., delivered an evening of varied guitar styles and musical genres interspersed with history and stories all tied together with Foley's personal narrative to an enthralled HPU ʻohana.
Foley is an acclaimed guitarist working on a Ph.D. in music history whose interviews with Bonnie Raitt, Nancy Wilson, Charo, Joan Armatrading and many others will soon be available in book form. The prestigious Austin Music Awards recently named her "Best Blues Musician" and "Best Guitarist" for 2023.
The event was sponsored by the HPU College of Liberal Arts, the Division of Arts, Communication, Languages and Media, the Student Activities Fee Committee and the Residential Honors Program.