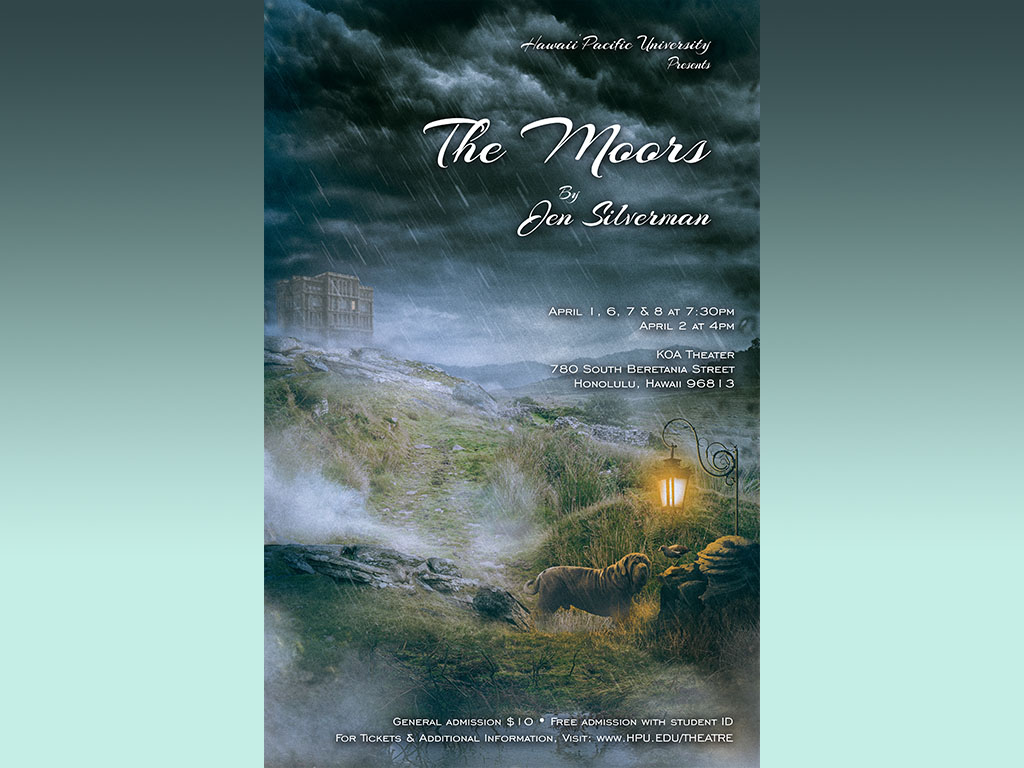 'The Moors' debuts at Koa Theater on April 1.
HPU's spring theatre production begins April 1 with their theatrical production of the clever dark comedy The Moors, written by Jen Silverman. The play premiered at the Yale Repertory Theatre in 2016 and has been recognized as a work with "great imagination and intrigue" by The Guardian, and "truly clever and intelligent," by the New York Times.
HPU's production is led by an all-HPU student cast; HPU students are also working backstage and front-of-house. HPU's production of The Moors is directed by HPU Theatre Director Emily Stapleton. The play will be performed at KOA Theater, with opening night scheduled for Saturday, April 1 at 7:30pm. 
Stapleton remarked that, "The first time I read The Moors, I fell in love with it. And each subsequent reading of the play has convinced me that Jen Silverman is nothing short of a genius. At first glance, one might believe the play to be a period piece, with two spinster sisters in 'the 1840s-ish' living out their days on 'the bleak moors... of England?' But with her deliberately fuzzy view of place and time, Silverman insists that 'this play is about the present.'"
All HPU students may watch the performance for free with valid student identification. General admission tickets are $10.
For tickets and additional information on theatre at HPU click here. 
Showtimes: 
Saturday, April 1 at 7:30pm
Sunday, April 2 at 4:00pm
Thursday, April 6 at 7:30pm
Friday, April 7 at 7:30pm
Saturday, April 8 at 7:30pm
KOA Theater is located at 780 S. Beretania Street.
Student Cast
Agatha: Giulia Matei
Huldey: Daniela Carranza Sánchez
Emile: Morgan Edelman
Marjory: Arya Sarma
The Mastiff: Kiera Conway
A Moor-Hen: Elizabeth Beattie