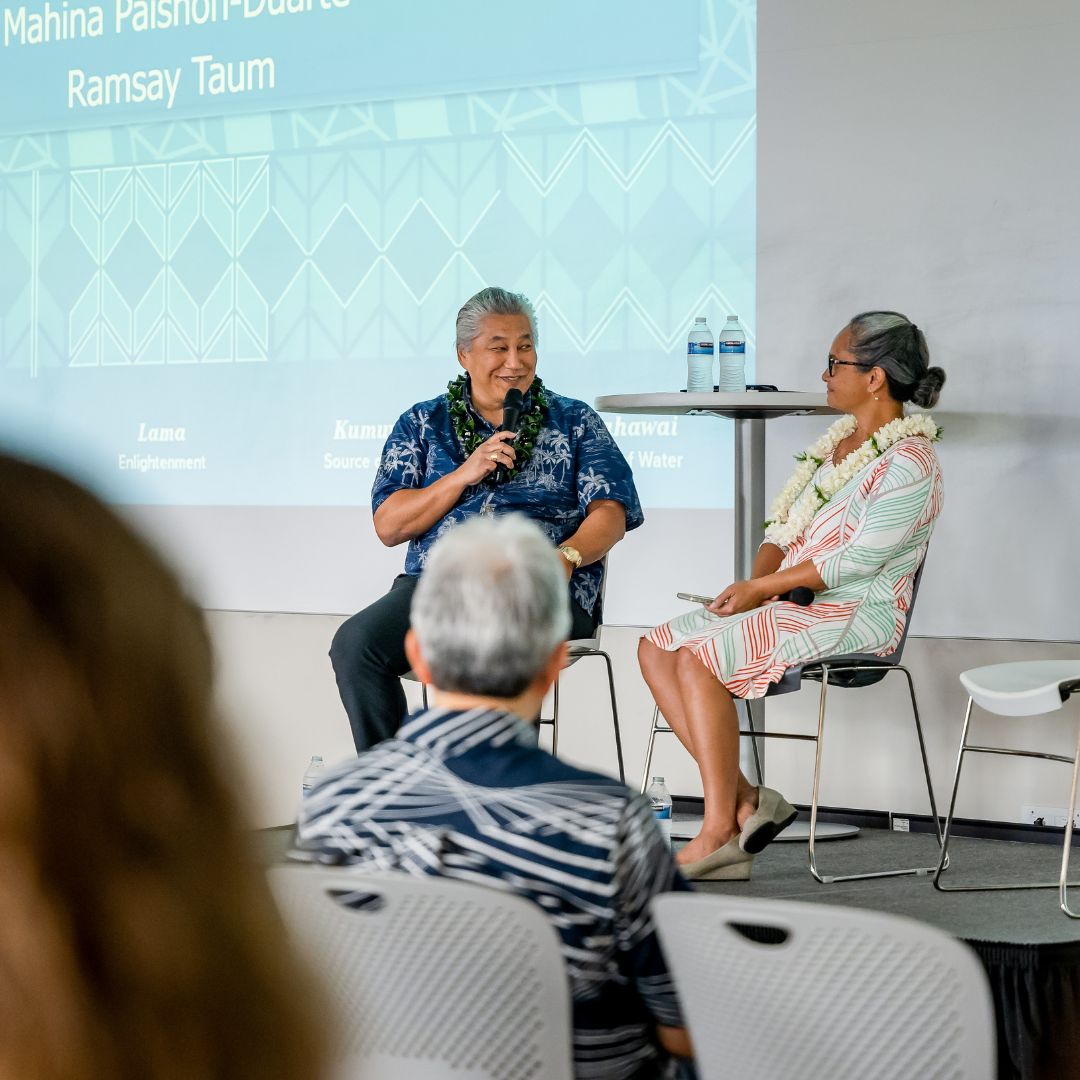 Ramsay Taum (left) and Mahina Paishon-Duarte (right).
Mahina Paishon-Duarte,  co-founder and managing partner of Waiwai Collective, and Ramsay Taum, HPU's Director of the Pacific Islands Leadership Institute. Kumu Taum opened and set the stage for the fireside chat, noting the third open chair on the stage, encouraging us to self-reflect on the questions "who are we here to represent" and "who are we accountable to."
Paishon-Duarte shared how volunteering at the He'eia fishpond transformed her undergraduate learning experience. Beyond helping to preserve and protect the ancient fishpond, she joined others, building relationships and working collaboratively toward a hopeful, collective future while cultivating a connection to Hawai'i. Throughout the session, Paishon-Duarte and Taum shared their invaluable insights and experiences, helping us understand how our cultural values of aloha, pono, and kuleana lead the way to enlightened conversations of diversity, equity, and inclusion. They inspired us to continuously strive to open ourselves to new perspectives, ideas, and ways to impact positive change in our communities.

The HPU Human Resources team organized a full slate of professional development conference presentations from Tuesday, February 21, through Friday, February 24, focusing on diversity, equity, and inclusion. Faculty and staff had the opportunity to participate in sessions led by conference presenters representing members of our HPU 'ohana and the broader external community.