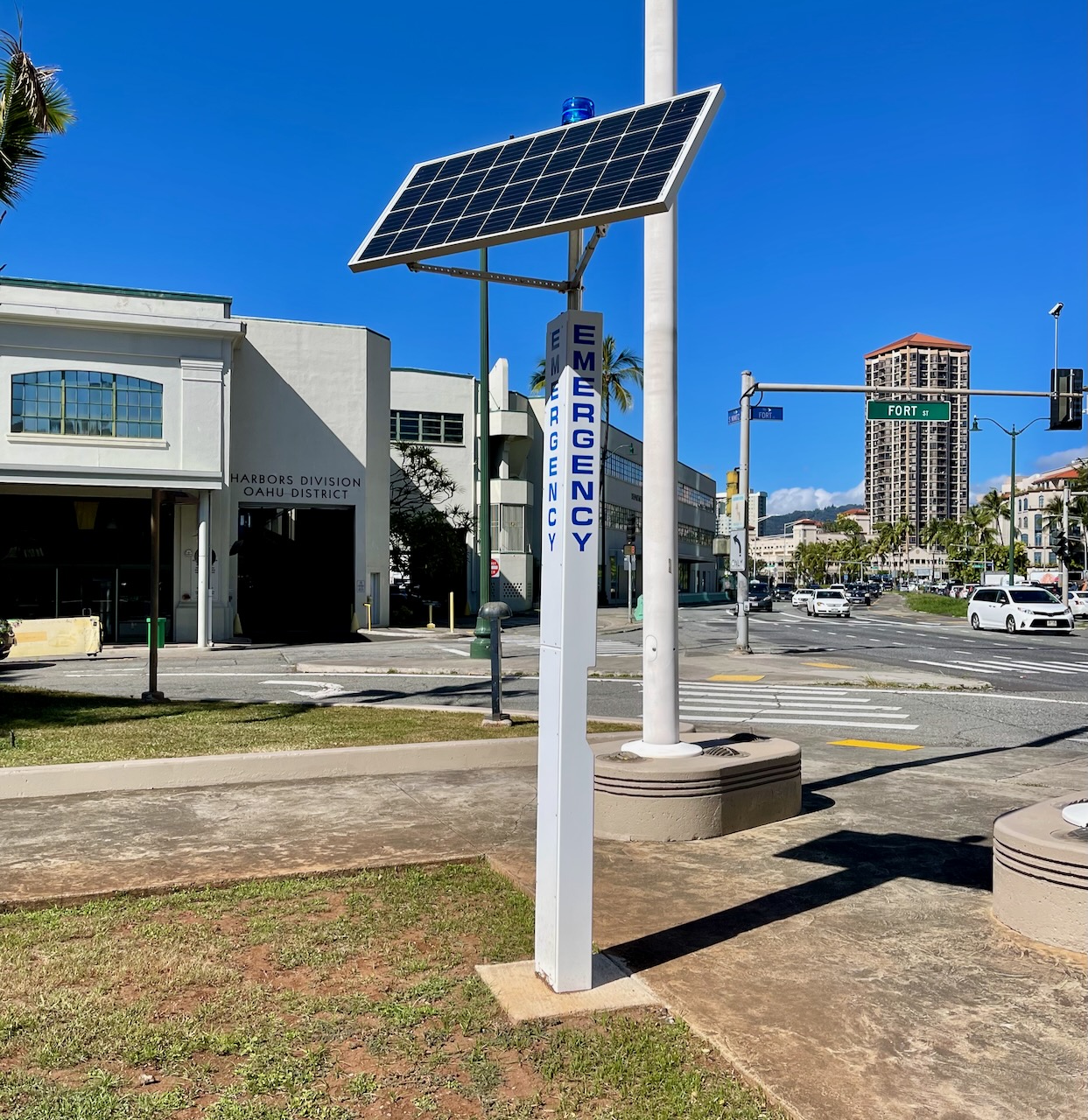 Blue Light Emergency Phone.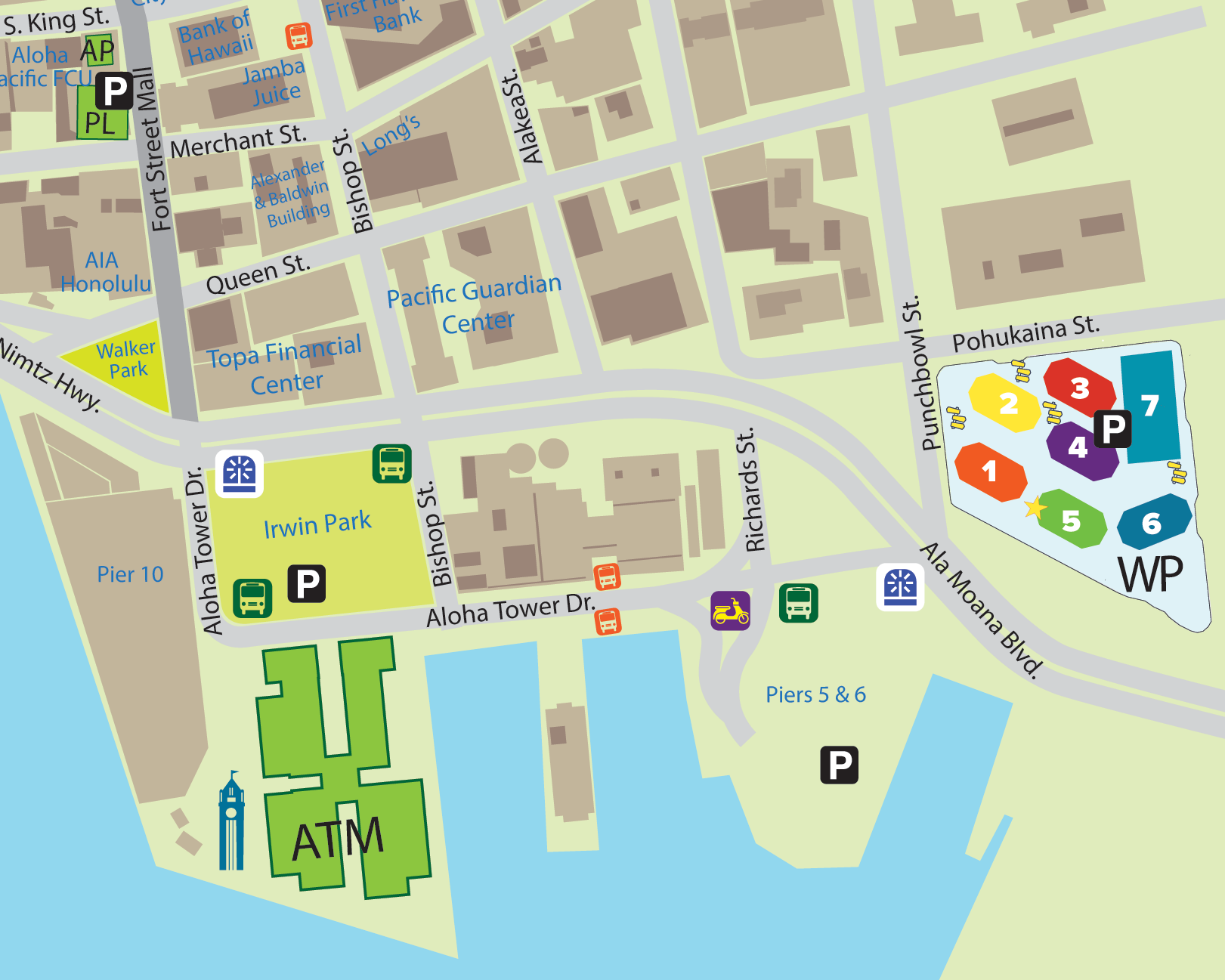 Blue Light Emergency Phones at HPU.
HPU is dedicated to maintaining public safety in its parking lots, campuses, parks, and walkways.  The University has recently installed two Blue Light Emergency Phones at its Aloha Tower Marketplace campus, with a third emergency phone to be installed soon at Waterfront Plaza. The emergency towers and communication equipment will assist HPU students, faculty, and staff, and campus visitors with emergency communicationaccess. When a student presses the red button, it will immediately call the security operation center and put the student directly in touch with HPU security for assistance.
The Blue Light Emergency Phones are a beacon for public safety and are in operation 24/7 – 365, even in harsh weather conditions. The top-mounted solar power and internal battery provide consistent and reliable operation.
A Blue Light Emergency phone is located at the top left-hand corner of Aloha Tower Marketplace (Irwin Park), directly under the flagpole that faces Ala Moana Boulevard. The second installed phone is located at top-righthand corner of Piers 5 & 6.
Please see the map for a detailed view of the emergency phone's locations. The blue square icon represents the location of the phones.