HPU Center for Marine Debris Research Receives Recognition
Category: Campus News
November 22, 2021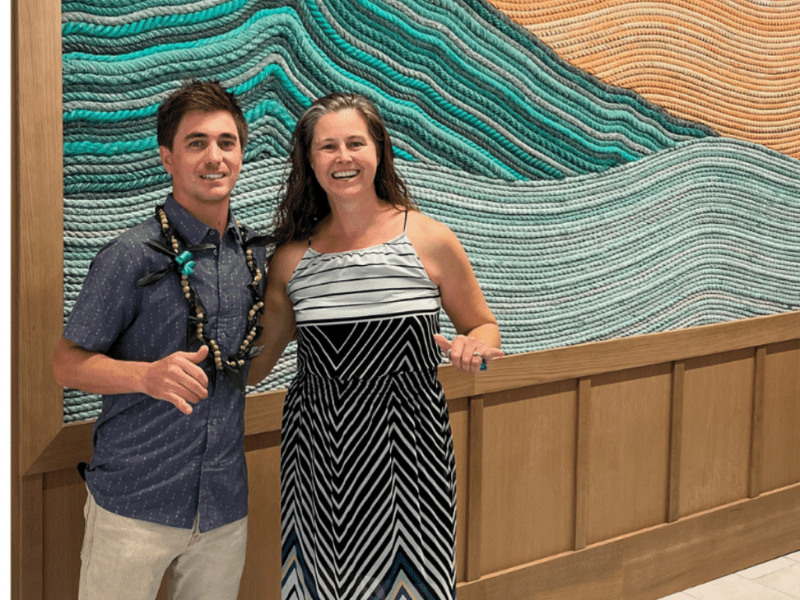 HPU's Center for Marine Debris Research (CMDR) Co-director Jennifer Lynch, Ph.D., (pictured right) received a $3,000 donation from the Outrigger Reef Hotel for the CMDR team's tremendous work on researching plastic pollution and its impact on the environment. 
Artist and marine scientist Ethan Estess (pictured left) partnered with CMDR and Sustainable Coastlines Hawaiʻi to create a special mural from derelict fishing gear from CMDR's research study. The mural is called "Coming Home," and was recently installed in the lobby of the Outrigger Reef Hotel.
Lynch and Estess attended the Saturday, November 13 event hosted by Outrigger Reef Hotel, unveiling the artwork and celebrating the the reopening of the hotel's Kani Ka Pila Grille and music venue.