Waikiki Vista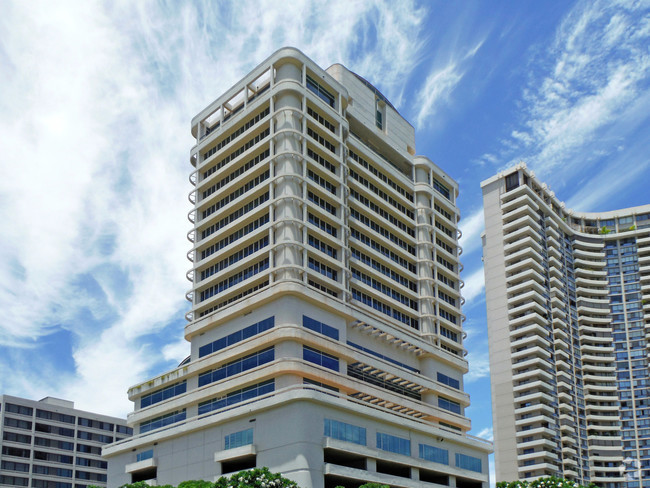 ABOUT
Hawai'i Pacific University offers additional student housing for continuing students, transfers, graduate students, and visiting/exchange students for the 2022-2023 year at the Waikiki Vista located at 2241 Kapiolani Boulevard. We envision that the entire building will be dedicated to HPU students. Accommodations include standard and deluxe double and standard triple occupancy rooms. All rooms are non-smoking. Each unit is fully furnished, including a mini-refrigerator, microwave, and has a private bathroom and central air conditioning. In addition, Waikiki Vista provides a large student center/lounge where residents can network, study, and relax with friends and peers. 
Check out HPU's video of Waikiki Vista.
To view photos of Waikiki Vista rooms, click here. 
Waikiki Vista overlooks Ala Wai Community Park and is within walking distance to Waikiki and Ala Moana Shopping Center. The building is only 3 miles from Aloha Tower Marketplace and one bus ride to downtown Honolulu. A jogging and bike path along the Ala Wai Canal is within steps away from the Waikiki Vista, as well as a convenience store in the neighboring Marco Polo condominium. The McCully Shopping Center is a few short blocks away and offers a coffee shop, restaurants, 7-Eleven, and a Saturday morning farmers market. The views from the rooms are an added bonus, as you can see the park and baseball field below, Diamond Head to the east, and the Waikiki skyline. Housing and Residence Life staff will reside at the Waikiki Vista. Residents will participate in onsite programs and activities coordinated by Housing and Residence Life staff, and have access to university events to meet and make friends at the university.   
In addition to the HPU campus shuttle, students may catch a city bus a block away from the Waikiki Vista with a direct route to downtown where HPU's classes are held. TheBus, as it's known, has routes that cover all of O'ahu, including a popular Beach Bus, and HPU students receive a free, unlimited pass to ride.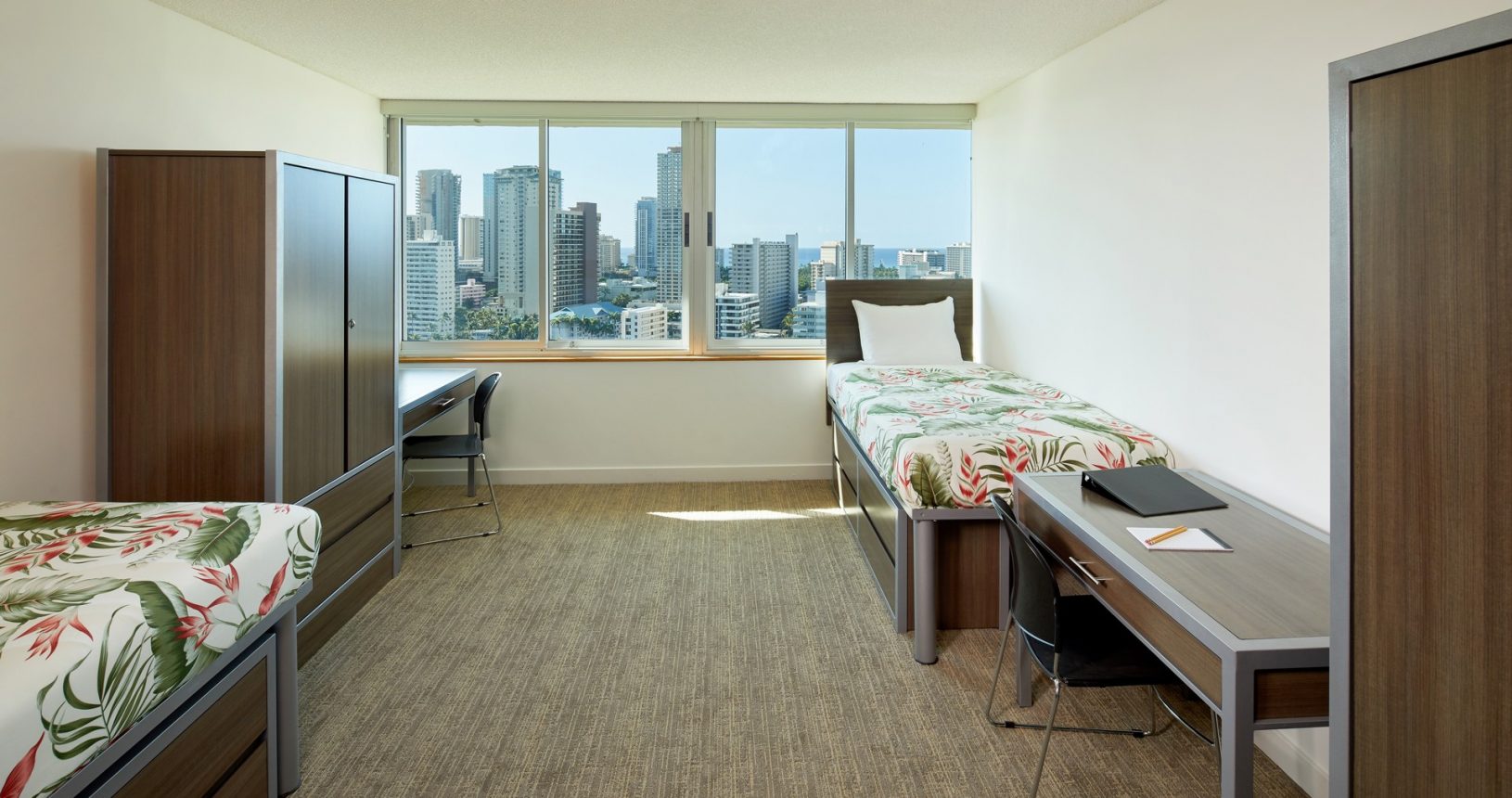 Highlights of Waikiki Vista amenities include: 
Entire building will be leased by HPU
HPU Residence Life staff support
Student programs and activities run by HPU Residence Life staff
Security personnel and secured building entrance
HPU Shuttle from Waikiki Vista to ATM
Close Proximity to public transportation, Ala Moana Shopping Center, Waikiki
Air Conditioning
Private bathrooms in each unit
Multi-purpose rooms for activities and studying (e.g, student lounge, community cooking area, study hub)
Parking garage 
Laundry machines on site 
Bicycle rack 
Hui Care Share Service and Biki Bikes nearby

Meal plan opt-in option (Pier Nine 8 meals per week plan)
Questions? Contact us at 808-544-1436 or send an email to  housing@hpu.edu.