James Spira PH.D.
College of Liberal Arts - Department of Psychology
ASSOCIATE PROFESSOR OF PSYCHOLOGY
Director, Psy.D. Doctoral Program in Psychology
PH.D. — University of California, Berkeley
M.P.H. — University of California, Berkeley
Postdoctoral fellowship - Stanford University
COURSES TAUGHT:
      PSY 6010: Practice of Professional Psychology
      PSY 6365: Psychopathology
      PSY 6505: Introduction to Empirical Treatments
      PSY 6700: Therapeutic Interventions
      PSY 6755: Clinical Interviewing
      PSY 6765: Case Formulation and Treatment Planning
      PSY 6775: Core Clinical Skills 
RESEARCH INTERESTS:
Dr. Spira has published in the areas of Clinical Health Psychology, Military/Veteran Psychology, PTSD, traumatic brain injury, and the role of experiential skill development (meditation, biofeedback, hypnotherapy) for psychological and physical illness and well-being.  He is Board Certified in the fields of Clinical Health Psychology, Forensic Medicine, and Psychological Assessment.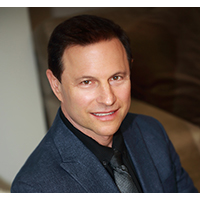 Associate Professor
PH.D.
  Send email
  808-544-0822
  WP1 304-G