Alyson Smith MS, PA-C
Graduate College of Health Sciences - Physician Assistant Program
Alyson L. Smith, MS, PA-C 
Director of Didactic Education 
Associate Professor 
Postgraduate PA Residency in Pediatrics and Neonatology, Norwalk Hospital/Yale University School of Medicine 
MS, Rosalind Franklin University of Medicine and Science (formerly Finch University of Health Sciences/The Chicago Medical School) 
BS, University of Illinois at Urbana-Champaign 
 
Ms. Smith has nearly 29 years' combined experience as a PA in clinical practice and academia. Her clinical practice experience includes full-time work in family medicine and general pediatrics, as well as formal post-graduate PA residency training in pediatrics and neonatology. Ms. Smith's passion is teaching, and she has expertise in pediatric development, well child care, and medical conditions affecting neonates, infants, toddlers, young children, and adolescents. 
 
Ms. Smith has been a PA educator for more than two decades. She previously served in the PA program at Midwestern University in Downers Grove, Illinois in a variety of administrative roles including Academic Coordinator, Associate Program Director, and Program Director. Ms. Smith received the Golden Apple award for Excellence in Teaching and Commitment to Students in 2002, and the Program Director's Award for Service and Dedication to the PA Program in 2012. 
Ms. Smith is a Past President of the Society for Physician Assistants in Pediatrics (SPAP), a nationally-recognized specialty organization of the American Academy of Physician Assistants (AAPA), and has served on both the Finance Steering Committee and the Leadership Mission Advancement Commission of the Physician Assistant Education Association (PAEA). In addition, she served as the only PA on the State of Illinois Emergency Medical Services for Children Facility Recognition Task Force for over 20 years, and is an active member of PAEA, AAPA, SPAP, the American Academy of Pediatrics (AAP) and the Academic Pediatric Association (APA). 
 
Ms. Smith has lectured at local, national, and international conferences on a variety of pediatric and PA education topics, and her work has appeared in a number of peer-reviewed journals. She co-authored a chapter on pediatric tonsillitis for an upcoming textbook on otolaryngology, and has been part of a large federal grant related to PA training in primary care. 
Ms. Smith lives in suburban Chicago, Illinois with her family and their mischievous rescue pup. Her current research interests include childhood obesity and pediatric nutrition, and the prevention of diabetes and cardiovascular disease precursors in children and adolescents.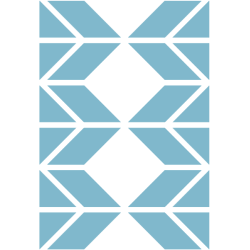 Associate Professor
Director
MS, PA-C
  Send email
  808-356-5246
  500 Ala Moana Blvd. WP 6-500