Career Services for Students
Services for Students
As an HPU student, the Career Services Center is here to help you with every step of your career development process during and after you college experience. We offer a variety of services and resources to assist you in reaching your goals.
Please contact us to schedule an appointment for one-on-one personalized services.  

Career ADVISING

Our Career Advisors are available to meet with you for assistance with choosing a career path, participating in our Internship & Co-op Program, finding a part-time or full-time job, and more.  
 SELF-ASSESMENT TOOLS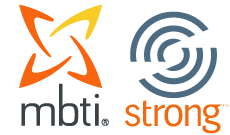 CSC offers the Myers-Briggs Type Indicator (MBTI) and the Strong Interest Inventory assessments.  For a minimal fee ($15.00 for MBTI and $10.00 for Strong), students and alumni can take these assessments on-line and receive a comprehensive profile report based on your answers. A follow-up appointment is scheduled with a Career Advisor to receive a copy of your report and to review the results. Payment for the assessments is accepted by credit card via a secured website. For more information about the MBTI, click here.
RESUME & COVER LETTER ASSISTANCE
Need help with writing your resume & cover letter? Our Tool Kit is a guide filled with useful information. Or for more help please schedule an appointment to meet with a Career Advisor for one-on-one assistance.
Mock Interviews
Be prepared for that big interview! In a Mock Interview, you will be interviewed by a Career Advisor and you have an option to be filmed on a camera. You will be asked traditional and behavioral interviewing questions and asked to respond as if in an actual job interview. Advisors can tailor the interview to a specific position or industry if you request this in advance. Advisors will give you valuable insight and tips on how to improve your interview skills based on your performance.
Internships & Co-ops

We encourage all students to take advantage of our Internship & Cooperative Education Program. Gain valuable work experience as a student while earning academic credits.
JOB SEARCH
HPU Connect is our job search website which is available exclusively to HPU students and alumni. Search for on-campus or off-campus jobs, internships & volunteer opportunities, and connect with employers directly.